Understanding the Bipolar Mind
To help someone struggling to recover, loved ones must try to understand how the bipolar mind works.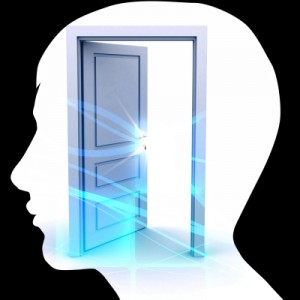 If only it were as easy as opening a door …
Today is the fourth and final in the series with Betsy Graziani Fasbinder, Helping a Loved One with Bipolar. If you missed past posts, here's the entire series:
Accepting the bipolar diagnosis
Laura – Thanks, so much, Betsy for joining me again. I can't seem to get enough of your insight. Can you talk a bit about what it's like for family when a loved one is first diagnosed with bipolar disorder.
Betsy — I will say that some family members find a relief when they get a BPD diagnosis for their loved one.
Their relief comes because often these family members have been misdiagnosed (often as schizophrenic, or drug addicted) and given improper medication and treatment. The BPD diagnosis may be frightening, but at least it can provide clarity and explanation.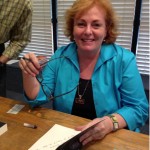 Of course, because BPD specifically is such a confounding disorder, it can be terribly upsetting to receive this diagnosis, and it is, for many.
The important thing to know is that the mental health profession has come a long way in identifying and more effectively treating BPD. It's no slam-dunk, to be sure, but there's a lot of hope for people to be able to get effective treatment.
Is BPD all bad?
Laura — I love the Jake Bloom character in your novel, Fire & Water, because I do think that people with a bipolar tendency can love more deeply, can inspire those around them through their own exuberance for life and passionate, creative energy. On the other hand, letting oneself be defined by a disorder, or saying "all bipolar people are this way," can be equally damaging.
Where do you fall in this spectrum?
Betsy — I'm so glad you love Jake, Laura. I do to.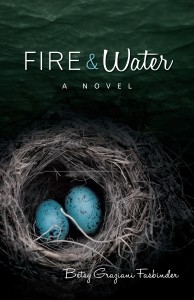 And I didn't want it to appear that [Fire & Water heroine] Kate is just a fool for loving him. There's lots to love in Jake. One of his most amazing qualities is that he brings beauty, imagination, and wonder into view for those who are walking right by without noticing them. He inspires in others a sense of keen observation, deep appreciation, and just plain joy. These qualities legitimize Kate's love and devotion to Jake. People with BPD are often extremely charismatic and passionate and others are often drawn to them.
There are two real dangers with any mental health or addiction diagnoses, particularly BPD: over-using the label to define a whole person, and underestimating it as the powerful, driving, and potentially life-threatening force it can sometimes be. Such disorders can be life-threatening and should not be ignored.
But it is also true that many people are able to find a way to manage their BPD symptoms so the disorder is not debilitating and they are able to live in a satisfying, functional, and productive way. For some, this means medication. For others, it means a strict dedication to health practices which minimize symptoms and an honest vigilance to recognize how manic or depression episodes are triggered or the symptoms of their onset.
Laura, it sounds as though you've found your own way of living with this sensitivity that you have as well as your BPD diagnosis. It also sounds as though you're really seeing yourself as more than this label. That's thrilling to know because it helps you create a path for a life that is happy, functional, and satisfying. I wish you every success and much support in your continued journey.
*  *  *  *  *
Betsy Graziani Fasbinder's novel, Fire & Water is available on Amazon. She is currently writing a collection of essays called Filling Her Shoes: My Love Story of My Inherited Family. Connect with her on Twitter @WriterBGF.
Read more of my converstations with Betsy here–
image from freedigitalphotos.net