Breaking the Cycle of Secrets and Standing in Truth
Every family has secrets, right?
Let's "keep it in the family" … behind closed doors. Or, as my dearly departed Nana often admonished, "Shut those kitchen curtains, we don't want the neighbors spying on us during dinner."
[Nana also enjoyed sitting in her favorite plastic folding chair on the driveway to keep tabs on the neighbors to enjoy the sunshine.]
Wednesday's post, Coming Out of the Adoptee Closet and Secondary Rejection touched a cord with adoptees itching to contact family member, as well as non-adoptees who have for one reason or another disconnected with loved ones. It inspired people to begin to develop relationships they've wanted for a long time … sometimes decades, even!
I'm on a roll now, so I thought I'd ask: How do we break the generational cycle of secrets and lies?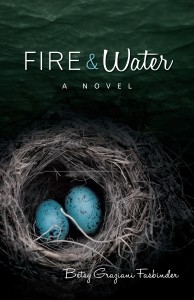 Last week, I interviewed Betsy Graziani Fasbinder  in Catholic Shame, Secrets and Lies. In Betsy's debut novel, Fire & Water, we meet heroine Kate Murphy, who must come to terms with hidden truths, learning just how destructive her own secret-keeping is.
I have a problem similar to Kate.
I was raised to keep family problems private. Therapy is only for crazy people! My default comfort zone, therefore, was to deal with things myself, avoiding opening up at all costs.
This is Part 2 of my converstation with Betsy:
Standing in Truth
Laura– How we can stop the cycle of generational secrets and lies?
Betsy– It does seem that secret-keeping can be a generational cycle. True in my family. Also true for many families of my friends as well as my clinical clients. Secrets, it seems almost always come from fear (whether real or imagined) or the oppression of expression (whether it's cultural or just familial).
Sometimes breaking the cycle is simply about someone being brave and telling the truth. But this doesn't mean that the truth-teller will necessarily be a hero. Consequences can exist for the truth-teller.
That's why I became a therapist and now work with people writing memoirs. Often starting to tell the truth is easier with a professional or a group of supportive non-family members. A family that has for generations kept secrets is not often so thrilled to have their stories told.
Laura – I agree. This idea of keeping secrets out of fear–it's so true for me. I have always wanted to be seen as having me shit together, it can be hard for me to admit my faults.
Standing in one's truth, is scary and yet freeing. But going with my gut, standing up for myself–it's a good way to live. No regrets.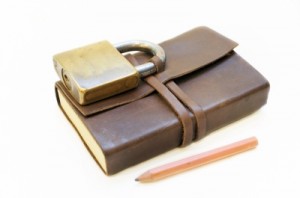 Truth-telling and Family Relationships
Betsy – In my own family with my husband and sons, I have a pretty extreme standard for truth-telling. (My sons would tell you that they would always get in more severe trouble with me for deceit than for whatever the original misbehavior or mishap might have been.) This comes from the fact that my family of origin was swimming in secrets that were pretty destructive.
Kate, as the main character in Fire & Water changes her whole relationship with secrecy. That's her story.
*  *  *  *  *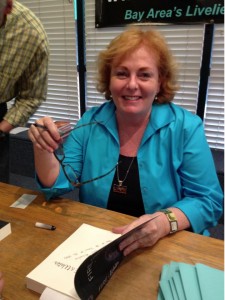 Betsy Graziani Fasbinder's novel, Fire & Water is available on Amazon. She is writing a book now (a collection of essays) called Filling Her Shoes: My Love Story of My Inherited Family.
Just in time for St. Patrick's Day … check out my guest post: What do Lucky Adoptees and Irish Luck have in Common?
Images from freedigitalphotos.net
*  *  *  *  *
Thanks, so much, Betsy!
If you feel so moved, I'd love to hear your comments below … How does your family's approach to truth-telling differ from your own world view? How have you broken the cycle of secrets, or stood in your own truth?