Adoption Reunion
Official Launch of Adoption Reunion in the Social Media Age, An Anthology!
Check it out on Amazon, here.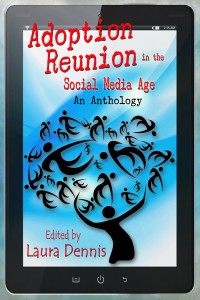 Here's the run-down of the blog tour, with great conversations by the anthology contributors.
But wait! That's not all (I feel like a sham-wow commercial) …
Sign-up here to receive updates on our NEXT ANTHOLOGY!
Members of the "Cool Chick eNewsletter" will receive exclusive announcements as to when new ebooks are available FREE, and will have an opportunity to provide input for topics for upcoming editions.