The Link between Creativity and Bipolar Disorder
Today on "Heart-to-Heart with a Therapist" …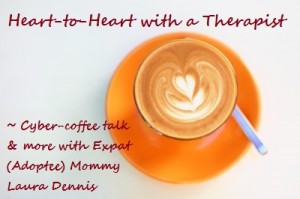 Coffee Talk question: Which comes first? Creativity or mental illness?*
Are creative people more likely to suffer from mental health issues such as bipolar disorder (BPD) and schizophrenia, or do those with these disorders have more artistic tendencies?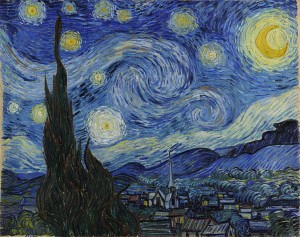 A recent Swedish study showed a positive correlation between mental illness and artistic creativity. Specifically, it found that families with a history of BPD and schizophrenia are more likely to produce artists and scientists.
Now, it's not as if I want to start running around the house waving my white hankie (thanks Deanna Shrodes for this wonderful image) … but for some of us who have, ahem, experienced mental breakdowns, knowing that mental illness may not be "all bad" … well, I admit. It is strangely comforting.
Today on Heart-to-Heart with a Therapist, I'm asking Betsy Graziani Fasbinder about this intriguing correlation.
In her novel, Fire & Water, the character Jake Bloom is a creative genius with a "scary secret"–he suffers from bipolar disorder. No one quite realizes that his wild imagination, ability to see beauty in the simplest things, and amazing passion for life have a dark side.
Truly, one's greatest strength can be one's greatest weakness.
The intersection of creativity and madness
Laura – What advice can you give to family members to spot when creativity and high energy turn into hypomania and mania? Is it all genetic? Are creative people more prone to bipolar, or vice versa?
Betsy – As far as the link between creativity and BPD, now there's the question that prompted my novel, Fire & Water. There is a great deal studied and written about the connection between creativity (or even genius) and mental illness in various forms, including BPD and the ramifications of this are so intriguing.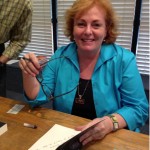 In researching this connection I read a great deal about famous artists, inventors, musicians, writers, business leaders, etc. who suffer BPD or other emotional fragility, addiction, or mental illness. The question is, does BPD or some other mental illness or addiction "make" one more creative? Or is it the heightened sensitivities to stimuli (visual, auditory, imaginative, emotional, etc.) that make a "sensitive" individual alert and aware enough to be a creative type while it also makes them more susceptible to emotional crises?
Will sanity destroy my art?
Betsy – And the question I've heard from artist clients whom I've seen over the years is always, "If I get healthy will I still be able to create art?"
I found this to be true for not only those with BPD, but those who suffer anxiety and/or depression in its other forms as well. The fear of "losing the spark of creativity" is very real for these artists.
That doesn't mean that I believe one necessarily must remain dysfunctional to be an artist, but that perhaps if they become healthier, they must access their sensitivity in a different way than functioning in their lives in an unhealthy way. This is true of addiction as well. Lots of artists have found they have a tendency toward alcoholism and other drug addiction. They fear that they won't be able to perform or create without the drugs. But many do.
In fact, while the mania, drug high, depression, or simply high drama life might stimulate creativity in some, it also hampers the ability to follow through and execute well. Rock-and-roll artists who fall off the stage during a performance. Actors not showing up to set because of intoxication or depression. Again, is it their artistic sensitivity which makes them use drugs as a way to self-medicate? Or does the addiction and drug use itself add to the creative qualities in these people? That's the rub, isn't it? We can look at Michael Jackson, Marilyn Monroe, Vincent Van Gogh, Virginia Wolfe, and countless others for examples of the fragility that came with creativity.
But there are also many creative people who do not do harm to themselves. It's important to remember that, too.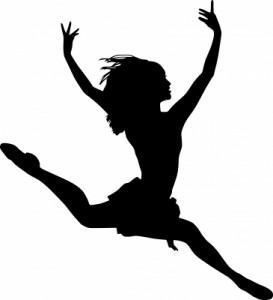 Within the range of normal
Laura – There's also the notion of harnessing creativity without destroying it.
For me, the not eating, not sleeping, becoming manic, I didn't quite realize what detriment I was doing to my mind and body. Ultimately, though, the long-term effect of my breakdown was that I could no longer choreograph. Whether it was the breakdown itself or the antipsychotic drugs, or a combination, I don't know.
But, even drug-free, my ability to choreograph at the level I'd dreamed of … was gone.
So that's a cautionary tale, I think. Had I been more aware of my need to care for my mental health, I might have caught myself … before the ultimate downward spiral. I could have remained within the range of normal, and still had my creativity in tact.
Luckily, I've found some type of creative outlet in writing. But, let's not get started on the Swedish study's findings of the correlation between writers and mental illness, substance abuse and suicide …
*  *  *  *  *
* Not everyone who is creative goes crazy, and not everyone with mental illness is actually artistic. I get that.
Read more from Heart-to-Heart with a Therapist, Betsy Graziani Fasbinder–When a loved one has bipolar disorder.
About Betsy – In both her works of memoir and fiction, Betsy Graziani Fasbinder explores the unending complications of people living, working, and loving one another. As a practicing therapist for more than twenty years, she has been witness to the heartbreak, healing, and heroism of people from all walks of life. Fire & Water, available on Amazon, is her debut novel published by She Writes Press. Connect with her on Twitter @WriterBGF.
Van Gogh from Wikipedia. Musician and dancer images from freedigitalphotos.net