Worthy To Be Found–New Adoptee Memoir #validvoices of #adoption
Yes, it's true!  The must-read adoptee memoir, Worthy To Be Found is now available on Amazon–in both paperback and e-book. Please help make Deanna Doss Shrodes' book launch extra-super successful by purchasing your copy TODAY!
I sat down with Deanna to chat about her latest memoir …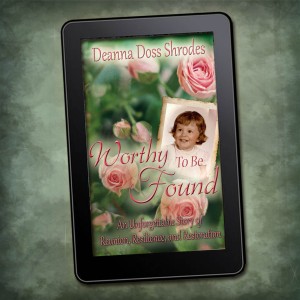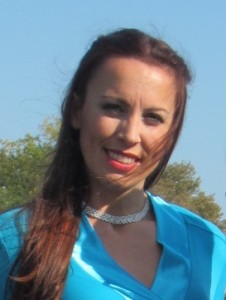 Laura: First off, can I just say yell … CONGRATULATIONS on the publication of Worthy To Be Found, An Unforgettable Story of Reunion, Resilience and Restoration!!!
Your memoir is a truly amazing work, and I just know that it is going to touch so many lives.
Speaking of which, why would a non-believer or a non-Christian be interested in the story of a deeply Christian pastor's adoption journey?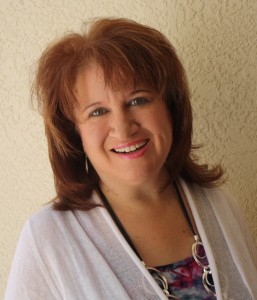 Deanna: First of all, thank you. Worthy To Be Found wouldn't be reality without you and Entourage Publishing. No words I can say would be adequate to convey what your friendship means to me. Second, in answer to your question…
It has surprised me how much unbelievers have connected with my story and my writing at Adoptee Restoration. There are moments I've tried to figure it out as to why they've been so deeply interested. Maybe part of it it's that they rarely hear a Christian admit the complexities of adoption or the grief that is very real? As we both know, adoption loyalty runs deep and it's rare to find someone who breaks out of it to the degree where they share publicly. Perhaps my story gives them hope that there are believers who see this reality. Many unbelievers who read my story on the blog commented with, "Finally, someone is saying this."
Laura: What has been the reception so far to Worthy To Be Found?
Deanna: Everyone who has read the book prior to publication has been over-the-moon excited about it. The support I've received has been really mind-blowing. I thought at least one person would say, "You know, maybe you should have pause for thought about putting this out there, or that out there…" but no. There was a resounding, "Get this out there as soon as possible!" The kindness of those who have already read the book is overwhelming and this includes long-time friends as well as complete strangers.
Laura: Can you tell us a bit more about Restored, A Memoir of Hope and Healing, the sequel to Worthy To Be Found, An Unforgettable Story of Reunion, Resilience and Restoration?
Deanna: Yes. First let me say, Worthy To Be Found is the 14-day story that published on my blog last year. It's the memoir that includes my life from conception, to the place in time where my natural mother got cancer. In Worthy To Be Found we stayed with the same timeline of the 14-day blog story although we expanded it greatly without that time frame. We did this to provide a lot of new stories for those who had already read the story on the blog (all the things they love about the story are still there – with much added) and also to provide more insight overall which wasn't there before. RESTORED is the sequel that will soon follow in 2015 and it picks up at the end of the first book giving the conclusion of my natural mother's bout with cancer, as well as what happened between us in that time, and my journey to restoration.
The main thing I will cover in RESTORED is the truth that even when things don't work out exactly like you think they should in life, or as you desperately want them to in life – you can still be restored. Your restoration doesn't depend on others. It hinges on the choice you personally make.
Laura: Where are you today, emotionally, psychologically? Non-adoptees are always encouraging adoptees to find peace, acceptance, yadda yadda yadda. Is this how you would characterize your emotional state? Of course, readers will have to read the books themselves to find out exactly how you got to this point—how you moved through the painful but revelatory process of healing—but I'm wondering if you can explain how you feel today, how you live with your adoptedness.
Deanna: I am at peace with my decisions and my life, as I live it. So many times when it comes to adoption I think people (non-adoptees or sometimes even adoptees) are looking for us to make peace with what happened to us. If people are waiting for that with me, I beg them not to hold their breath. They will die. I will never be happy about what happened to me or feel peace about many choices that others made. But thankfully my peace does not require agreement with my past, or the decisions of others—only acceptance of me and my choices now. I don't have to come into agreement with the choices of others to be at peace.
I love my life now. I am delighted with the choices I have made, and continue to make. I wouldn't change a thing about how I've responded or how I'm living now.
I don't have to like what others have done to be at peace. This is the whole message of the sequel, RESTORED. That your restoration doesn't require good choices on the part of others, or even their cooperation AT ALL. As long as you're in the game, that's all that matters. God will take you where you are at, and restore you if you have a willing heart, no matter what others have done to you in the past, and no matter what they do or say now.
If my restoration required the other players in my story, I would be dead right now. I wouldn't have made it spiritually, emotionally or physically. Thankfully it doesn't depend on them and never has. It only depends on me saying, "God here I am. Take me. Restore me." He is faithful to do that for anyone who asks. I'm not saying it's easy. My road to restoration was one where I needed an emotional four-wheel drive to make it through the flooded road of my tears. But I made it through with God's help and anyone else can, too. That's the message of both Worthy To Be Found, and RESTORED.

*  *  *
Purchase Worthy To Be Found on Amazon–in both paperback and e-book TODAY!