Touched by Adoption–Glossary Spotlight
Warning: it's return-to-the-snark this week on "Adoption Wednesday."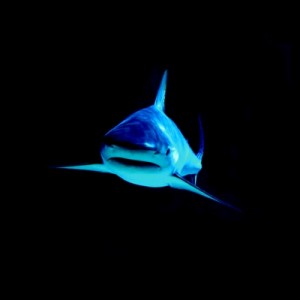 Wait, did she just say it's Shark Week?
Nope, it's s-n-a-r-k, as in snarky, snide, sarcastic, perhaps just a little bit sassy.
I feel like a DJ, and that's cool. I've been "accepting requests" for additions to my ultimate-yet-non-definitive Adoption Glossary.
Touched by Adoption
Rebecca Hawkes at Love is Not a Pie asked me to talk about the phrase "touched by adoption," and how it doesn't seem to capture the true essence of adoption's effect on those involved, or its true impact.
Brooke Randolph, a licensed mental health counselor who specializes in the treatment of trauma and adoption (among other areas), suggested that "touched by adoption" may more aptly apply to the grandparents or friends of adoptive children, or perhaps the extended birth family.
Of course, all of that is up for debate, depending upon the family. Even birth-aunts, birth-uncles and birth-grandparents can be "gutted by adoption," as opposed to merely touched and caressed like a cool, gentle breeze on a beautiful spring day.
Touched, as in "touched in the head"
Rebecca made the incisive point that "touched" is also a euphemism for mentally unbalanced. Touched is defined as as "1. moved and stirred: They were touched by your generosity," and:
2. slightly crazy; unbalanced: touched in the head.  
Awesome … Made-crazy by adoption, wonderful. In some cases, perhaps it's not too far off-the-mark.
But, Laura! Adoption is beautiful, it's a blessing! It gives unwanted children to loving, stable homes!
Perhaps, perhaps. But. [And this is a big "but"] Often the baby was wanted by the mom, she simply had no support. Specifically, Don't-come-home-with-that-bastard-child no support. Yes, adoption is great for adoptive parents who complete their family, and that family can and should be celebrated. However, the onus is on adoptive parents to remember that their (appropriate) joy accompanies an adoptee's loss of original family, ethnic heritage, biology, and more.
I've written about the troubling intersection of adoption and mental illness before. It's a tough subject because while adoptees do have higher rates of suicide and issues with mental health in general, they are loathed to be "defined" as damaged or mentally ill.
The euphemistic qualities of "touched by adoption" remind me of my issues with Gotcha Day. If adoption is so "touching," like the stroke of a soft feather, then why do some (yes some, not all, I'm aware) adoptive parents insist on celebrating adoption with such an aggressive and possessive phrase?
Gotcha!
Ack! I'm surprised, overwhelmed, not touched or caressed. Hmmm.
Alternate phrases to capture the adoption experience
tackled by adoption — works well when surprises inevitably come one's way. Adoption can have the feeling of having the wind knocked out of oneself, after all.
punched-in-the-gut by adoption – especially accurate during those always-super-fun "secondary rejections," as so insightfully described by first mom Claudia Corrigan D'Arcy.
[Could also describe the initial panic experienced by adoptive parents who haven't fully prepared themselves for the impact of their child's first family reunion.]
pulled-in-a million-directions by adoption — for when the adoptee has to juggle the sometimes competing needs, desires and, yes, demands of both the birth family and adoptive family.
split-in-two by adoption — piggybacks off of pulled-in-a-million-directions, for those times when the adoptee feels he must choose one family over another.
*  *  *  *  *
Do you have an adoption reunion story that begs to be told? Do you have tips, advice, insight for others navigating the murky, emotionally wrought waters of adoption reunion? Consider submitting to Adoption Reunion Conclusions. Email me right away if you're still working on something … Laura @ adoptedrealitymemoir.com (no spaces). Let me know and I'll hold a space for you!
image from freedigitalphotos.net