The Troubling Intersection of Mental Illness and Adoption
It was my husband who came up with the title idea—Adopted Reality. We liked the wordplay and felt it aptly described themes from my memoir:
Being adopted was in fact my reality growing up, and
While struggling with a bipolar breakdown, I "adopted" my own version of reality, believing I was a bionic spy for the "evil" Illuminati who had perpetrated 9/11.
I know, crazy, right?
A Brief Bout with Insanity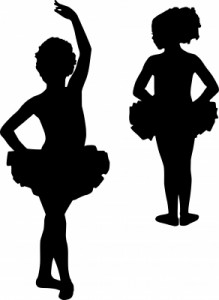 I knew my story would have value to the adoptee community. Even so, after I first published, I was a little naïve.
When someone in the adoptee community commented that my title implies that all adoptees are mentally ill, I was taken aback. Being accused of perpetrating damaging adoption stigmas was really upsetting.
Then I thought about it a little more and tried to explain myself. Turns out, the guy didn't read, or even read about, my book. So I decided … well, how do I put this delicately? Ummmm … I call bullshit.
Was having been adopted a traumatic experience that caused mental illness?
For me, no, being given to a strange family as an infant was not a traumatic experience.
However, being adopted did create specific issues for me growing up. When those challenges went unacknowledged and unaddressed, I buried them and coped by striving to be a 'perfect little ballerina.' This perfectionism lead to unhealthy habits (disordered eating, manic behaviors, recreational drug use, I could go on).
Did reuniting with my birth mother cause my mental breakdown?
No. My reunion was one of the most eye-opening, amazing experiences of my life.
But come on now, six months later, you did spend a week in a mental hospital. You were pretty eff-ing nuts.
I say: Sanity is relative. Hell, I might be a little cracked up now; I do seem to be currently interviewing myself.
Adoption Advocacy & (Possibly) Mental Health Activism
Seriously, though, I've been really inspired by writing as an adoption activist. It seems I have a lot to say. Even so, I have been reluctant to talk about bipolar, or become involved in any type of mental health advocacy.
Why? Because I feel like a hypocrite.
I was diagnosed with a "temporary" bipolar disorder brought on by too many life changes in too short a time period. And even though my husband blithely encourages friends to just read the book to understand my particular brand of crazy, I might not actually be bipolar.
On the other hand, most friends and former colleagues will likely agree, I do kind of do things, "Everything. All-the-time. Now." If that's not a "manic" tendency, I don't know what is.
The other issue with talking about bipolar is that I haven't taken prescription medication for over ten years. People who do suffer from serious mental illness need to take their meds. I'm loathe to advise unhealthy or dangerous behavior.
Tracking Mental Health in Adoptees
Studies showing that adoptees are more likely to struggle with depression and anxiety (and have a mental illness diagnosis) are controversial in the adoption community.
Some surveys themselves are fraught: adoptees from closed adoptions at birth have different potential issues compared with transracial or foster care adoptees. Lumping everyone together fails to recognize nuances within each experience.
The fear is that showing any connection between adoption and mental illness will keep families from adopting a possibly "troubled" child. Just because a child is adopted, doesn't mean she will need mental treatment in the future. Adopted kids aren't de facto damaged goods.
Nevertheless, there are issues related to being adopted that can be addressed through counseling. This would reduce the chance adoptees might have psychological issues down the road. (Me! Me! Adoption counseling during adolescence would have helped me!)
Talking about Sensitive Subjects
The truth is, I'm not exactly sure how to talk honestly about the troubling intersection of adoption and mental health. If you have any questions or input, please, comment below. I'd love to hear your thoughts.