What You CAN Do to Support a Trauma Survivor
Now that we've talked about what not to do/say when trying to help someone who is suffering from PTSD, it's time to address when family and friends CAN do.
Life coach and PTSD survivor Juanima Hiatt is back again to explain how people can help. She wrote about her own path to peace and sanity in The Invisible Storm, now available on Amazon.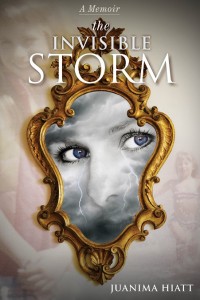 Providing helpful support to a trauma survivor
Laura — What are three of the best ways to provide support to someone actively trying to heal from trauma?
Juanima — Take it as a HUGE positive sign when someone decides to heal. It takes incredible courage to face this beast, and it's a long, difficult journey that often gets worse before it gets better. Here are three good ways to be a good support person: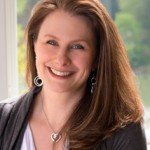 (1)  Get educated about PTSD.
The more you know and understand about this disorder, the better support person you'll be. Get your hands and eyes on good resources; there are tons of websites and books out there that will open your eyes to what your loved one is dealing with. People who have read The Invisible Storm write to me and say, "I feel like I get it now." That's music to my ears because people need that understanding to be a strong, non-intrusive support in the sufferer's journey of recovery. Just remember that it's a unique battle for every person, so the information you read isn't necessarily what the sufferer is going through exactly, which leads to my next tip.
(2)  Communicate.
PTSD is a frightening experience, not only for the sufferer but for their loved ones as well. It's all too easy for the sufferer to isolate and shut everyone out as a means to contain what's happening inside them. Don't barge in. Give them space, but offer your non-intrusive presence, love, patience, and encouragement. Ask how you can best help and support them. Tell them you have no idea what this is like for them, but you want to be there in whatever capacity is helpful to them.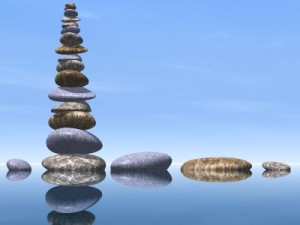 (3) Get support for yourself.
I put my family through hell during those early years of PTSD. I can see now the impact my battle had on everyone around me, but I was so isolated and in so much pain then, it was difficult to see it clearly.
If you're living with someone battling PTSD, make sure you have a friend you can vent to, and consider seeing a therapist occasionally who can give you your own set of coping tools and help keep you on track as a support person. It's worth it, because the tremendous shift in the sufferer's personality and identity will be a shock, to say the least. It's common and understandable for friends and family to experience feelings of anger, fear, doubt and uncertainty, frustration, impatience, and irritability. They may feel stretched thin at times and unsure of how to go on.
But if you have your own support system, do your best to communicate with your loved one who suffers, and get educated about PTSD, it increases chances of healing for all.
*  *  *  *  *
Missed the past two interviews with Juanima? Check them out here–
About – Juanima Hiatt is the mother of two girls, a life coach, speaker, and author.  Her compelling memoir, The Invisible Storm, portrays her battle with PTSD and what it takes to overcome the disorder. Her uplifting blog focuses on healthy living, PTSD, and positive life change. Juanima is currently working on a YA novel series, and has a political thriller in development as well, but prioritizes helping people through her coaching practice to transform their life from a place of stagnancy and frustration, to balance, joy, and complete freedom. Contact her at juanimahiatt@gmail.com.
"Stones And Water" by njaj