What If? and Ghost Kingdom Mentality–Adoption Glossary Spotlight
We all think about What If, right?
What if my dad hadn't taken that new job in a different city, would I have married my high school sweetheart after all? What if I hadn't cheated? What if I had? Would I be in a different place? Happier? Healthier? More complete?
These questions arise at different moments in our lives, especially at seeming turning points. It's human nature; a normal way of reflecting on the past so we don't make the same mistakes down the road (we hope). I, for one, am the Queen of Repeat Mistakes, much to my chagrin …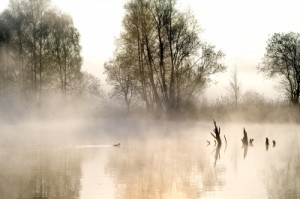 Anyhoo … So what makes the What If question different for those in the adoption constellation? Don't many non-adoptees think, "What if I'd grown up in a different family?" Perhaps, yes. But the What If questions take on a deeper, repressed subconscious relevance when applied to adoption.
The What If questions morph into the Ghost Kingdom
The truth is, there's more to it than just day dreaming for adoptees, first moms, and adoptive parents. The phrase, Ghost Kingdom was first coined by adoptee (who totally "gets it") B.J. Lifton.
Growing up in a closed adoption, children often wonder where their first mom is. Not just asking, Why did she give me up? Wondering … What is she doing now? Does she have more children? Most importantly: Does she love me?
There may have been answers from the child's adoptive parents, but what little information that's provided, weeellll let me tell you, it was never enough.
Different kids process in different ways. Some adoptees never do this shit stuff. They don't have any post-adoption issues! Ha! I walked through the mall in my suburban home town looking for women who were approximately seventeen years older than I. In Maryland, and I was born in New Jersey! I was so silly …
One adoptee friend of mine, Deanna Doss Shrodes, used to spend her entire time at ball games–not looking at the game. She scanned the crowd, trying to see if there was anyone who had her distinctive nose, similar facial features.
The Ghost Child rises, especially around the Birthday (Birth. Day. Get it?)
The Ghost Kingdom mentality can pervade the first mother experience, whether or not they realize it as such.

Rebecca Hawkes wrote about this from her perspective in a post where she reflects on what her name would have been, has she not been relinquished.
She was the little girl, missing from the family dinners. The ghost child. The young adult still missing from big family photos. As point-of-fact, Rebecca notes in passing that it was an uncle who commented that she was not there. The Ghost Kingdom affects the extended family, too.
My (maternal-biological) grandpa quietly, privately celebrated my birthday with a cake … every year.
I have another adoptee friend whose first mom has blocked out the memory of her daughter's birth so completely; she states she can't remember it. At. all.
What If … tragedy strikes?
A first mom asked on Facebook whether anyone knew if any of the Sandy Hook victims were adopted. What a curious question, I thought. It took me a moment to understand, and then I realized … First moms are wondering–Was that my child?
Even my own first mother, a teenager, was smart enough to ask her adoption agency "counselor" (Lord knows what her qualifications actually were) about the future. … would anyone would tell her if something ever happened to her baby?
The counselor laughed. "Everything will be fine with the baby. He or she will live a very long life."
"If anything ever happens, will you please extend me the courtesy of telling me?" she insisted, and the counselor looked at her as if she were nuts.
Imagine: you relinquish your child, the child gets (God forbid) cancer, hit by a car, is a victim of a horrible crime. And you just have to live, waiting, until your child finds you. Until the records open when the adoptee is 18. Or, you wait forever, hoping, praying your child grown-up child is alright.
Is the Ghost Kingdom still around in Open Adoption?
Such is the "blessing" and the curse of closed adoption. Not knowing. Having a Ghost Kingdom around us, and yet, somehow not always realizing it consciously.
The Ghost Kingdom affects adoptive parents, too–the child they never had because of infertility, raising the child someone else relinquished. So, is it "better" when the adoption is open?
Open adoptions can help to reduce some of the Ghost Kingdom mentality. However, they perhaps raise the What If question … over, and over, and over. As first mom Monika Zimmerman says, having contact with your relinquished child can be like poking a raw wound. I imagine some days it's having salt rubbed in it, too.
But, at least an open adoption is … Without the shame … Without the secrecy … That's better, right?
I would be completely remiss if I didn't point out the amazing open adoption blog, written by Lori Holden. After a long talk with her pre-adolescent daughter, helping her understand why she can't live with her first mom or dad, Lori says
You can tell a thousand stories of what your life is not. And only ONE story of what your life IS. This is your life …
*  *  *  *  * 
If you have any links or blog posts relating to Ghost Kingdoms, the Ghost Child or the What If mentality, please let me know in the comments section! I'm (still) working on my Adoption Glossary of Terms, but it just keeps getting longer and longer … I'll be sure to include your link on the new page!
images from freedigitalphotos.net