The Unconscious Mind and Adoption Loss—Part 1
The unconscious mind is not just a theory in a book, not some trumped-up paradigm or overblown fancy, but as real as the nose on your face, as real as a pickle jar. According to Jung, everything in the unconscious seeks outward expression; an inner situation that is not made conscious will manifest in outward events as fate.

–The Silent Wife: A Novel by A. S. A. Harrison
My children have this amazing radar that alerts them (even if they are perfectly content and playing in another room) if Mommy has the gall to sit down and (attempt) to read or write. It's uncanny.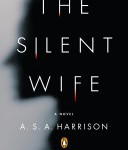 Not surprisingly, I read very little while on vacation. So I was pleased to find The Silent Wife with its perfect balance of murder mystery blended with psychotherapy. What does this say about me and my psyche? Rather not go there today.
Now that the kids are back in school/preschool and I'm able to write without two little bodies climbing into my lap, I got to thinking about how apt Harrison's quote about the unconscious mind is, especially when applied to adoption loss.
Coping with losing a child
Here in Serbia, where non-family adoption is rare and even adoption agencies are illegal; few friends have a direct connection to it. So it's fascinating listen to their responses when I share my view of adoption. I recently was explaining the Closed Adoption Era and pointing out the following: however much social workers might advise mothers to forget their relinquished baby and move on with their lives, these moms don't forget.
A friend wondered, "How else could you get over the loss of a child like that, except by putting him out of your mind as much as possible? How could you live your life wondering every day, Is my child eating enough? What is he doing right now? Is he happy? Is he healthy?"
I've known and had the privilege to connect with enough first moms to realize that for some, such questions remain close to the surface. They admit that not a day goes by that they don't wonder what their child is doing, if she's okay.
Other first moms do in fact put the child out of their mind, the extent to which remains a deeply personal matter of choice, upbringing, ingrained coping mechanisms, and yes, facility at denial.
How "The Unknowing" eventually floats into the unconscious
Some would say that dealing with the unknowing inherent in closed adoption is merely a fact of life.
You have to believe your child is okay, you have to put her out of your mind—or at least into some dark box in the back of your consciousness—in order to function in the real world. Perhaps that dark box of adoption pain is only brought out on the child's birthday, or through emotional triggers such as seeing another child who would be the same age as the one lost.
Others would comment that living with this unknowing is a form of psychological and emotional torture reserved by society for women it unjustly deems promiscuous and therefore in need of redemption in the form of "giving your child a better life than you could provide."
Not being a first mom myself, I would guess that probably both are true, each to a certain extent and variable, depending on the woman's situation at the time of her pregnancy.It's not for nothing that Carl Jung's writings acknowledge that unknowable loss  nevertheless resides in the unconscious. Perhaps this is why, as an adoptee, I appreciate Jung's perspective–of course I wasn't congnizant of my adoption when it happened. But it was a loss imprinted on my psyche nonetheless. And, continued to affect me even though the losses weren't visible, or perhaps even conscious.
From the unconscious, adoption loss triggers outward emotion
From a Jungian standpoint, the more first moms keep the memory of their child locked in the unconscious, the more it seeks outward expression. This is exactly what makes emotional triggers so powerful, and sometimes, so debilitating.
For example, having suppressed the pain and loss, a first mother may react to being around a child of similar age to the lost child. It stirs something in the unconscious—causing the trigger, an external emotional expression. In other words, the unconscious mind manifests the sentiment outwardly–feeling anxiety, shutting down, refusing to interact or perhaps leaving the social situation altogether.
Sometimes the unconscious expresses itself outwardly "merely" with confusion, leaving the first mom to wonder why she's reacting like this when she knows she loves small children. Truly the loss is buried so deep in the unconscious; it's hard for those in pain even to understand the feelings they have. Instead, a woman may just come to the conclusion that she doesn't like that particular child and leave it at that. Further deeper questions of "why" deemed quite unnecessary.
The difficult task is bringing to light the dark places of the unconscious—refusing to take for granted the superficial frustrations and instead looking at the underlying issue(s) at hand. Here I want to acknowledge my thanks to Amanda at The Declassified Adoptee, for educating me on this topic of content issues versus process issues. Similar to Jung, content issues are the surface issues that a person may complain about, but unless the underlying process issues are addressed, the problem rarely goes away.
This leaves us with the question of fate, as it relates to the unconscious mind. As Harrison noted
According to Jung, everything in the unconscious seeks outward expression; an inner situation that is not made conscious will manifest in outward events as fate.
What does fate have to do with the unconscious and adoption loss? Never fear! Today's post is only Part 1, introducing thoughts on first mother loss as it relates to the unconscious mind.
Next week, stay tuned for my 9/11 commemorative post which will be Part 2—What Happens when National Tragedy and Adoption Collide? I want to talk more about this notion that what is left in the unconscious seems to manifest itself outwardly as fate, and how Jung may not have realized just how devious agencies can be when convincing expectant mothers that their baby was meant to be raised by someone else.
I hope you'll share with me your thoughts on the unconscious mind, especially as it relates to those dealing with adoption loss.