Tips for Combatting Reverse Culture Shock
My Serb friends are asking, Why are you going back, anyway? Why not just stay here and enjoy the simple life?
My American friends are wondering, So, what's your plan? When are you coming back? Why in the hell did you stay in Serbia of all places for so long?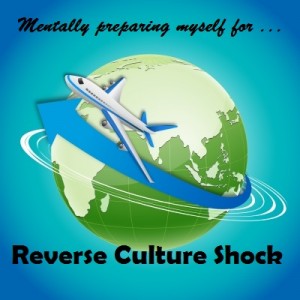 I definitely don't have all the answers. Suffice-it-to-say, it's time. It's time to return to the U.S. (towards the end of this year). With that in mind, I asked a former expat, blogger and mom for some advice for coping with "reverse culture shock." Yeah, it's a thing.
Marie blogs at Rock the Kasbah, about her adventures in Morocco with her husband and four children. Now that they've moved back to Colorado, I had to pick her brain.
1. What was the reason for your "repatriation"?
And, how can I help my kids–aged three and five, with the transition? Specifically, avoid temper tantrums?
Marie — My husband was working for the Peace Corps [in Morocco] for 2.5 years and our time was up.
When we moved from Germany to the States with three kids, ages five, four and two, the hardest part at that age is the travel sitting next to them on the plane and the residual jet lag. Other than that the transition back to American life will probably be much, much too easy on them.
And much, much harder on you.
2. How can I minimize my own temper tantrums?
Marie — Why minimize it? You're totally entitled to a temper tantrum!
If you want to cry at the store when you have to choose a brand of paper towels out of the twenty-five available and you wish you were back in Serbia, where there's only one and you didn't have to think about how much stress comes with so many choices. Then cry. Cause then those annoyingly "helpful" clerks won't ask if you need help or tell you to have a nice day.
3. What was the hardest adjustment you've had to make personally?
Marie – My kids adjusted back to being normal American kids within a week. I'm still upset about that fact. Because my kids are ages 14, 13, 11 and 8, I thought with all they'd seen in Africa that they'd realize that they don't need stuff to be happy. Yet, they still all want cell phones and every other thing their friends have.
4. Any additional advice?
You're involved in pole-dancing, belly dancing, in addition to writing (and working on a book, right?) … Are you able to do more or less now that you're back? I mean, is it easier or more difficult to manage your time, or are there just more fun things to do in the States?
Marie – Savor your time there and the simplicity before you come back. Because once you're here, you can get anything anytime you want and that makes things much more complicated!
I also joined a band recently, so you can add that to the list.  Yeah, there's lots more to do in the States, so that's one thing.  Another is your 40′s are just crazy busy, no way around it.  And since a lot of that crazy busy stuff is also crazy stressful stuff (especially with four kids), I need to do fun stuff to counteract that.
I've learned through life that when opportunities come around … So, when two of my other mom friends can do Wednesday night band practices too, it's a major miracle that may never come around again.  So do it.  Do it now!  Also, in America not being busy is a sin punishable by promoting you to PTO chairman*.
I would love to live overseas again. When we lived in Morocco, we had one teenager.  Now we have two.  They think the world is against them anyway and then when you move them halfway around the world, well,  it's even more of a challenge.  Even though I think all of my kids were actually happier without all the modern trappings of the latest and  greatest America has to offer.  They would tell you different.
Never say never!
*  *  *  *  *
* I was only familiar with PTA–Parent Teacher Association, so I thought I was completely out-of-the-loop with my American acronyms (PTO–Potty Training Organizer?) and going to have a tougher time adjusting than I thought. But Marie said I guessed right: PTO stands for Parent Teacher Organization. *Wipes sweat off face.*
Anyhoo … Thanks, Marie! Be sure to check out her funny, irreverent blog, Rock the Kasbah.
Image from freedigitalphotos.net. Photo courtesy of Marie.