Shaking the Adoption Fog Out of Non-Adoptees (A Conversation with Deanna Doss Shrodes)
These days, adoptee message boards and Facebook groups are rife with talk of "the fog." A great adoptee friend of mine, Deanna Doss Shrodes, is a pastor, blogger and incredible mom of three. We decided it was time for some cyber-coffee talk.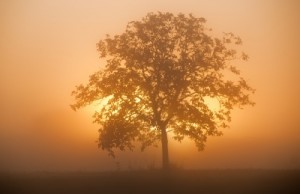 I can imagine what some readers are thinking at this point, especially if they've read Shaking the Adoption Fog out of Adoptees (A Conversation with Laura Dennis). … Adoptees who say they're at peace with adoption and never searched and never want to search … are not in a fog, they have moved on, they are grateful, they have accepted the past.
Perhaps others are wondering, who the hot place do these gals think they are, wanting to shake the adoption fog out of people? Why do they constantly have to get their panties in a bunch about something that happened when they were babies?
The thing is, once adoptees "emerge from the fog," most would never want to go back. In our clear-headedness, we want to pull everyone else out, as well. No matter the bruises received as a result of the ensuing kicking-and-screaming.
Don't worry, we're not gonna actually shake anyone. I can only speak for myself.
Foggy Terminology
Laura – One of the first things that come to mind is the question of terminology. Calling birth mothers, "BM" for short. Oh, that really rankles feathers, as it is also the abbreviation for "bowel movement." Many mothers take offense with the very phrase "birth mother."
Then there's the non-adoptee who refers to me (an actual adult, aged 29 for the sixth time) as an "adopted child."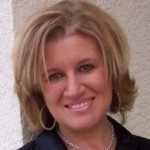 Deanna – I'm very opinionated on this one. I believe we adoptees have been told how we should feel for far too long. The last thing we need is another issue with which to be condemned or controlled.
My feeling is, what we call people should be all about what we want. I believe it's important to people to ask adoptees: "What do you prefer I call your family?" The first person to do that with me was my a-cousin, Hank.  It really meant a lot. As far as people calling me an adopted child? People who do that are simply uneducated and know nothing about adoptees or adoption. When I hear that I think, "This person needs a lot of help to understand. They are clueless."
Handling the Adoption Fog Tug-of-War
Laura — You are a church leader, an example for others, and yet, you are also a human being with real emotions. How do you handle it when you see those in your congregation, or elsewhere who you are called to lead, … who are so immersed in the adoption fog, that they are pulling others deeper into it?
It's the birth mom who encourages young women to relinquish. It's the adoptive mom who is 100% POSITIVE that her child is soooo happy with her adoption, has noooo post-adoption issues, is sooo grateful … Adoption is soooo beautiful, she's sure that her child will never search.
One thing I know that I want to do in my adoption advocacy is help the future generation of adopted kids be more at peace, suffer less grief and loss, or at least have support for processing their pain.
On the other hand, how can we really tell anyone else how to raise their kids, even if their kids are adopted and we really just want to help?
Deanna: As far as young women who are being encouraged to relinquish … I would step up to the plate and privately speak to that. I couldn't live with myself if I didn't. I can't make that decision for them, but I can speak into it by asking powerful questions. The most powerful is, "How can I help you?"
As far as AP'S go, we can't tell them how to raise their kids … It's difficult to sit back and watch a train wreck coming.  As adoptees we do know probabilities that are further down the road after they become adults. And, we do know with certainty that people are never simply "unaffected" by adoption. But we cannot blast away the fog in people's lives. In my experience they have to want to come out of it.  It's a positive thing that the adoptee network is ever-growing and more resources are available that when these kids do become adults and hit a wall, all of us are here for them.
When APs announce they "didn't give up" on their kid
Laura – I agree. And I need to calm the fornicating down. It's just that when I see someone who believes their daughter is "unaffected" by adoption, and they say how grateful she is for "taking her in," well, honestly, I just want to puke.
When I hear adoptive parents say that they are so glad they didn't "give up on him," when he went through a rough patch … I have to simultaneously bite my tongue and suppress my extremely sensitive gag reflex.
Give up on him?
As if that is an option whenever you are a parent, by whatever means! I can't imagine any circumstances in which I might make my kids believe that I might have "given up on them" because of their bad behavior or their tough times. True, my non-adopted kids aren't teenagers yet.
Deanna — Oh. My. Word. I would say don't get me started, but you already have. This is one of my pet peeves too. And I think it contributes to the "hero" label assigned to some AP's as if they are heroes for simply doing what all parents do — or are supposed to do. Like…"HELLO, THIS IS WHAT THE HOT PLACE YOU SIGNED UP FOR! It's called PARENTHOOD."
You just don't hear non-AP's saying, "we never gave up on him/her" because it's not even an option. This screams "pseudo-parent" to me when I hear this phrase about not giving up. True parents don't even speak of the option of giving up. I've had hard times with my kids like any parent but that would have never, never, never come out of my mouth nor would anyone with half a brain advise me, "hey…make sure you don't give up on your kids." What??!
There seems to be a disease affiliated with some AP's with a need to be propped up all the time. Who always need to be told what a great job they are doing or how much hell they went through and stuck with it.  Which leads us right back to the beginning where we have to admit, adoption is not the norm, it is different to be an adopted person. And we do live in a world where most people are not adopted. Who else's parents go around tooting a horn saying, "I never gave up on you?" [sigh]
What bizarre world exists where you hear things coming out of parents' mouths like, "I never gave up on him"? What planet is there where we call people heroes for doing things that all parents do? Welcome to ADOPTOLAND.  And for those that don't see that? In the fog baby, in the fog.
When adoptees are judged for "daring" to step out of the fog
Laura — Man, you are fired up! I'll remember never to get on your bad side.
And then there are people who are surprised when adoptees do come out of the fog, Like, "you said before that you were okay with not knowing your birth family ever, and now that an opportunity has come to meet them you're suddenly ecstatic. How did that happen?"
Deanna — The insensitivity of some people just amazes me. That anyone would even say such a thing to another human being is beyond my comprehension.
So apparently now adoptees are not allowed to have a change of heart or change of mind? I had this thought the other day — even aside from adoption, I am not the same person I was at 16, or 26, or 30 or 40. Our thoughts change about things. As for adoptees, most of us believe the script we were given (literally or figuratively) growing up not just from our families but all of society. Everyone contributed to our belief system. But then we start to think on our own and some of us are able to separate what we have been told and investigate facts and come to grips with those facts good or bad.
This is what is known as "coming out of the fog." The sad thing is, some adoptees come out of the fog and others view them as going into a fog or a set of false beliefs but truly for the first time we have actually found ourselves. And in that moment we desperately need to be supported. Sadly many are not. As my therapist once told me, "Go to the place where you can get enough. Wherever that is, go there."  I'm in one of those places right now. I'm talking to you.  <3
Laura – YES! I so need places where I can figure stuff out, vent and … heal. Thanks so much for joining me today, Deanna! You are such a beautiful person, I'm so happy to know you.
*  *  *  *  *
Deanna describes herself as: Adult Adoptee. Compassionate. Helper. Pastor. Wife and Mother. Coffee Lover. Loudest Laugh in the Room. Friend You Haven't Met Yet. In addition to blogging at Adoptee Restoration, she writes at The Lost Daughters and her personal blog, Deanna Shrodes.
Landscape images from freedigitalphotos.net; Deanna's photo courtesy of Adoptee Restoration.