Restored—An Author Interview with Deanna Shrodes, Part 1
I'm so pleased to have Deanna back on my blog today, talking about her latest book, Restored, Pursuing Wholeness When a Relationship is Broken. It's the follow-up book to her memoir, Worthy To Be Found.
Welcome!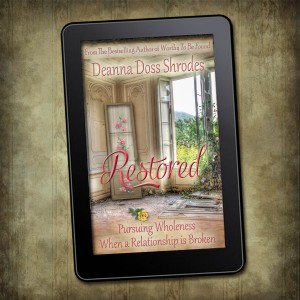 Laura—Congratulations on the publication of your latest book, Restored, Pursuing Wholeness When a Relationship is Broken! The timing could not be more perfect—just as we enter National Adoption Awareness Month, and lots of people are talking about adoptee voices. Adoption is a complex institution, and for you while some experiences related to your reunion were joyous, others involved trauma and grief.
What you did with Restored was take your story of brokenness and make it a universal one to which anyone can relate. Can you explain a bit more?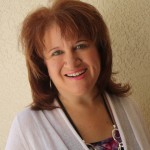 Deanna— Sure. My story didn't go the way I longed for it to in more ways than one. When my natural mother died, it may have been the end of her story but it wasn't the end of mine. Although our relationship was not restored in the way I longed for it to be, restoration was still possible for my life. I pondered all the circumstances in people's lives where this could be the case. There are times spouses leave and marriages are unrestored. Parents and children can become estranged through unfortunate circumstances and may never come back together again. Friendships are broken and sometimes stay that way despite our best attempts. This can all happen despite what we do or don't do. We can hope and pray our guts out and it can go the opposite of what we desire. There are many other situations that take place in people's lives when the relationship is unrestored but the person themselves longs to be restored. Not only do I believe it is possible, but I personally experienced it happening in my own life. WE can be restored as individuals even if a relationship is not. This is the theme of Restored. I want everyone to know that even if the relationship is broken and never comes back together, they can not only survive, they can thrive.
Laura—You mention "the end of the story," with regards to your natural mom passing away. This was where you left off in your first memoir, Worthy To Be Found (WTBF). I know many people in the adoptee community followed the events with your natural mom in real time as they unfolded. But others who are not connected to adoption may just be finding out about your writing, and they may be interested in Restored.
Can you explain how Restored is both a continuation of WTBF and a stand-alone book at the same time?
Deanna— Yes. For readers of WTBF who wanted to follow my story into the future, Restored does exactly that in the first half of the book, with the second half filled with helps on the journey to restoration. For readers who had never read WTBF, I was careful to write Restored in such a way that reading WTBF was not essential to their receiving all that they needed to get from the book if they were longing for help, and enough explanation that they were not confused by a lack of details. It's a delicate balance but I believe we struck it, in making sure both type of readers can get what they need from the book.
Laura—I totally agree! I love the balance you found!
Speaking of balances, you struck an additional equilibrium in the manner in which you stay 100% true to your Christian values, but crafted a book that has appeal to those of any faith, or none at all. As an un-believer, I always enjoy your writing because I know you come from a place of deep faith and knowledge of that faith, but you never come across as preachy.
This firm personal stance that you have—coupled with your non-judgmental approach, has the effect of making your advice about healing resonate for all types of readers.
… Head over to Adoptee Restoration to read our continued conversation, and be sure to purchase your copy of Restored!