Reactive Attachment Disorder or Maternal Narcissism?
by Laura on May 23rd, 2014
The title alone speaks volumes. I can't help but be increasingly turned off by the insipid ramblings of White-privileged entitlement. Truly, it's maddening.
Next, there's "Julia."
Early on, author Tina Traster mentions that some names have been changed to protect privacy. Which begs the questions: How about the incredibly scrutinized underage subject of the darn book? What about her name? What about her privacy? What about her right not to have her "bad behavior" and RAD "diagnosis" spread all over the Internet. Was it changed? Um? No.
"
Twice

." Really. Really? It's gotta be twice? I rescued my kid from a swing-set-inspired-near-death this morning. Twice. And I hadn't even had my coffee yet.
The ADOPTEE Voice
I had unaddressed post-adoption issues as a teen and young adult. (Luckily, I was the "perfect, compliant adoptee," an adoption success story, so no one would have accused little-ol'-me of having RAD.) Hell, I was 24 when my subsequent mental breakdown landed me in an institution. I didn't want any of my parents (first or adoptive) to tell ANYONE, not friends, not other family members … certainly not strangers, and definitely NOT in a book!
The story of my adoption, of my life, of my issues are MINE. I told the story when I was good-and-ready. In MY voice. MY adoptee voice.
Am I saying that adoptive parents can't write a book about their experience with adoption? Of course not; I wouldn't silence someone from telling THEIR story. Suggestion: respect your kids, leave the tragic, traumatic adoption details of a minor OUT. Or, better yet, wait until they're old enough to write their own story.
Reactive Attachment Disorder (RAD)?
For any child who's lost their family, heritage, ethnicity. Who didn't have her mother's smell, sounds, touch … that's traumatic. Any "failure" to attach to a random person who—through signatures and money—now says, "Yeah! I'm your mom! Love ME!" is completely within the range of normal.
However, this "failure to bond," and its attendant "maladaptive behaviors" is readily diagnosed as RAD. Read more on reactive attachment disorder.
This is gonna bunch not a few panties but …
Why would anyone willingly attach to such a selfish, self-centered, narcissistic person?
Adoptees all over the world are speaking out and talking about the traumatic, pre-verbal experience of separation from their mothers. Of course, it affects every person differently, but that separation was, and continues to be a real and impactful event on an adoptees life. It was, quite literally, a loss of everything the child knew and loved.
The problem within this adoptive family is in fact maternal narcissism. The behaviors connected to the supposed RAD diagnosis are simply normal reactions to traumatic events.
Force any child away from his parents, to now be "held" and "cuddled" by some stranger … and see how that kid reacts. (Actually, within non-adopted families, we call that "separation anxiety," and we see it as a normal phase that the child will pass through. A reason to give the child more love and reassurance. Just sayin'.)
Maternal Narcissism
Jodi Gibson Haywood—I have a real problem with any diagnosis of "attachment disorder" when applied to adoptees. I've said this in other groups … it is not "natural" for a non-biological child (adopted, fostered, etc.,) to attach to another adult in an identical manner as to a natural parent. It goes against the child's code of loyalty and self-protective instincts. This is Mom, that is a stranger, and we instinctively know that it might be dangerous to follow a stranger. Indeed, what about the child? Small children don't "know" they're adopted, that some piece of paper is supposed to make a strange couple worthy of their deepest trust. Older children especially, with experience in orphanages, foster care, or other interim caregivers, cannot be expected to bond like that. IMHO the adopters are the ones with the disorder if they expect it.
Lucy Sheen—It's seems to be able about "me": I was not getting contact, she wouldn't look me in the eye … etc. What about the child? She may have the verbal vocabulary, but it appears to me that she does not have the emotional parenting vocabulary that as an adoptive parent you need.
Now from an adoptive mom …
Lori Holden—I value Tina's story because it directly addresses the supremely knotty issues of RAD and rehoming. Tina's story shows how agencies on both sides of the Atlantic mishandled things (really, a no-win situation to begin with) and how she relentlessly connected the dots when things weren't working out the way she was led to believe they would.

While I diverge with Tina regarding the degree to which parents "out" their children (it's a fine line to tell OUR story while respecting their right to reveal THEIR stories—or not), I appreciated her grit in never accepting defeat when it came to connecting with her daughter.
*  *  *
For More on Maternal Narcissism …

Laura Dennis
Owner
7
items  
16
followers  
5
votes  
5.32k
views
Maternal Narcissism
Listly by Laura Dennis
May 06, 2014 - huffingtonpost.co.uk -

535
For someone adopted who has already been abandoned, the fear of abandonment is a real and present danger. With a narcissistic mother, the abandonment actually occurs, again and again and again, reinforcing the truth that you are unloveable unless you meet the standards set out for you. And even then...
May 22, 2014 - thelostdaughters.com -

505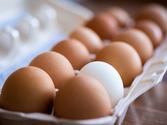 I'm not a therapist, a social worker, or a counselor of any kind. I've never been trained in psychology or psychiatry. I am an adopted person, which means I was once an adopted child-which in turn means that I was separated from my original family.
May 06, 2014 - juliaandme.com -

429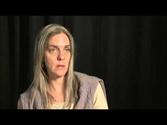 Angelina Jolie and Brad Pitt make it look easy. They adopt kids from all corners of the world and the media broadcasts images of perfect Kodak moments. They'd have you believing families bond and blend instantaneously. They don't. Not always. Not in my experience, or in the experience of many others.
May 06, 2014 - ideas.time.com -

448

Parents who give up their adopted children have been making the news with increasing frequency of late. There's Torry Ann Hansen, the now-infamous Tennessee nurse who sent her 7-year-old adopted son back to his native Russia on a plane, alone.
May 06, 2014 - thedailybeast.com -

475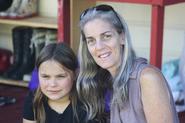 We are driving down the New Jersey Turnpike on a raw Sunday morning in March. Julia is snuggled in her car seat asleep, her chest rising and falling gently. Her papery eyelids flutter. Finally, some peace for her. For me. For Ricky. When Julia's awake, she's a constant symphony of sound.
May 06, 2014 - offbeatfamilies.com -

415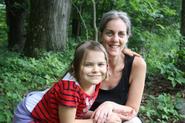 Angelina Jolie and Brad Pitt make it look easy. They adopt kids from all corners of the world and the media broadcasts images of perfect Kodak moments. They'd have you believing families bond and blend instantaneously. They don't. Not always. Not in my experience, or in the experience of many others.
May 21, 2014 - parenting.blogs.nytimes.com -

445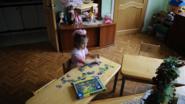 In so many ways, my daughter Julia is a young soon-to-be 12-year-old. Though she's in middle school, she's unconcerned with fashion, boys or other pre-pubescent experimenting. Julia, adopted from a Siberian orphanage at 8 months old, is on track intellectually but is still catching up emotionally.