One of THE Biggest Problems in Adoption
We guarantee you a child in 6 months!
You can have a baby in your arms in less than a year!
Consider yourself paper pregnant!
Playing on desperate women, and financially tapped-out couples, adoption agencies seemingly tell prospective adoptive parents (PAPs) anything to get them in the door, laying out the (exorbitant) down payment to cover the completely necessary "paperwork and processing" fees, and on their way to adopting a child for their very own.
As quickly and seamlessly as possible.
We offer excellent customer service. To whom to you provide excellent customer service? Ah ha, the customer is the paying client. This is super telling.
I've talked about the money transfer to acquire baby property, and how icky I believe adoption fundraising to be. But today I want to talk about a little-considered aspect of the adoption process. I wonder:
Are Potential Adoptive Parents ever turned down?
Probably yes, I'm sure it "does" happen. However, is issue, in my opinion is one of THE BIGGEST PROBLEMS in adoption.
Stories from those who've been there
Here's a wonderful (anonymized) story from an adoptee friend
My former co-worker purposely went off her bipolar meds and stopped going to the psychiatrist so that the adoption agency wouldn't know or find out about her mental illness. She and her husband were provided with a child from [a country outside the U.S.] after their check cleared.

Agencies will only know what the PAPs want them to know.

In the case of my former neighbor, she held it together until they got the adoptee home. Then she was home on the couch in a depressive state for a couple of months. The agency did not follow up. *sigh*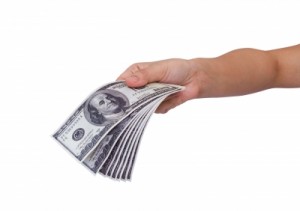 An adoptive mom and adoptee who went through the home study process herself told me
Home studies are a joke. Just a formality, everyone in the adoption world knows that. If there's no criminal record and they have enough money, they can get a child.
There's the recent article about an adoptive mom's post-adoption depression. She is very open and honest about her experience, and I applaud her for that. Unfortunately her words betray an underlying ignorance to the problems inherent in adoption agencies being the ones who both take the money and determine adoption eligibility. (Hi. My name is conflict-of-interest and I am an adoption agency. Nice to meet you.)
When an adoptive mom gets a baby, then gets depressed
Amy Rogers Nazarov writes in My Post-Adoption Depression
Moreover, I'd had a clean bill of mental health as we moved through the adoption process. (In fact, any history of a prospective adoptive parent's using antidepressants or receiving counseling of any kind, whether or not it's related to depression, can derail their chances of adopting a child from certain countries, South Korea among them.) Nevertheless, I was in the throes of an adoptive parent's version of postpartum depression.
My heart goes out to Ms. Rogers Nazarov. She. didn't. even. feel. she. "deserved." to take maternity leave. She kept on working! What was she thinking? I get it. She felt she didn't deserve to take time off because she didn't birth her baby. But maternity leave is also for the baby–to have time with his mother, to bond, to have the full, undivided attention of his mommy; whoever that is.
This story points to many adoptive parents' potential post-adoption issues. First, there's the infertility, and if the loss of the idea of a biological child is not processed, then that grief is likely to spill over into the parenting of a child that was birthed by and even once cared for by … someone else.
Next, there's the question of to what extent a PAP hid any potential history of mental illness or even therapy going into the home studies.
Finally: it's the adoption agency (who again, let me underscore: took. the. money.) who makes the decision as to whether the paying client is competent. This must change.
Therefore, One of THE Biggest Problems in Adoption = Agencies.
[Stepping down off of soap box and heading for a glass of wine. I am riled up, forgive me.]
*  *  *  *  *
New! Check out the Newsy News Page  with links to the places I'm guest posting this week, in honor of the re-release of Adopted Reality.
"Women Gray Tshirt" by posterize, "Hand Holding Dollars" by jannoon028, both from freedigitalphotos.net