A Letter in Honor of the Bromance
When an American expat mom connected with me through my blog … little did I know a bromance was brewing.
It looked good on paper, or more accurately online: the mom is American, the dad is Serbian, their son is three. We have a match, folks!
This may or may not be true for all couples, but my husband and I have a hard time finding "couple friends" that work for us. Either I like the woman, but the husband's a dud, or vice versa. Then there's the additional expat-related hindrances of language and cultural difference. Don't get me wrong, I love variety and diversity as much as the next gal, but judgmental narrow-mindedness? No so much.
So, I invited the America-Serb couple to my kids' birthday party. Non-committal social engagement, right? Aaaaand … then my husband met her husband. You know what? They hit it off immediately. They man-chatted for hours.
A true bromance was born.* (Sorry, Mr. T from California, you've hereby been replaced.)
With that in mind, I here's a Letter in Honor of the Bromance.
Dear Boyfriend/Husband,
I know we complain about you going out with the guys until all sorts of odd hours…
I know we interrogate you, wondering
What could you possibly be talking about for five hours at a loud smoky, kafana sports bar? You didn't even find out the name of the girl your best friend is currently dating!
I know we wonder how you could spend all that money. Why can't your friends ever pick up the bill?
But, I want you to know, we secretly love The Bromance.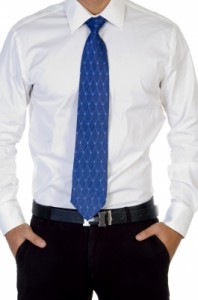 We love Mr. Metrosexual, who educated you on the merits of manscaping.** It's great that you finally trim a little bit down there, making everything neat and organized. [Oh yeah, I went there.]
Mr. Metrosexual is comfortable with wearing a pink shirt or a shaggy scarf casually thrown around his neck, but wouldn't sport both at the same time. He wears a European, otherwise known as a man-bag. … Which in Europe is refered to, simply, as "my stuff in my bag." [rough translation.]
He knows just how masculine and stylish a good pair of sturdy, leather sandals can be. And yes, his toes are de-funked.
We love Mr. Dad of the Year, who happily comes home from work, and promptly puts the kids to bed so his tired wife can enjoy a quiet glass of wine.
In addition to subtly demonstrating "A+ model" fathering, when he does go out, he keeps the other guys from getting too drunk, too belligerent, or too flirty. He stays sober enough to drive, makes sure you get home safely, and generally keeps everyone from doing something he might otherwise regret.
We even love Mr. Male Chauvinist Pig, whose stories of bedding surgically gifted well-endowed, scantily-clad young women—not his exact euphemstic words, but you get the picture—remind us of what a gentleman you really are.
All-in-all, when you come home and we're already sound asleep, it's not because we don't care to wait up. It's because we trust you, and we feel secure in the knowledge that you'll join us in bed soon enough.
Love,
Your Girlfriend/Wife
*  *  *  *  *
* I mean "bromance" in a totally hetersexual, and at the same time completely non-homophobic way. I believe in equality for homosexuals, trans-sexual, transgendered or otherwise. This post is only meant to celebrate guy bromosexual friendships.
** Manscaping, yes, it's a thing, look it up. It's landscaping for the male neather-regions, and may or may not include hot wax.
*  *  *  *  *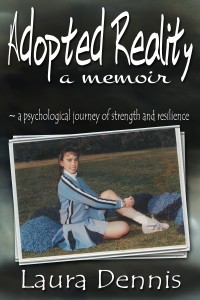 The new and improved 2nd edition of Adopted Reality, A Memoir is available FREE on Story Cartel, in exchange for posting an honest review on Amazon. Click here to download your free copy today. The ebook version is compatible for all ereaders, including iPAD and Kindle.
Bromance photo–photostock, and "Man With His Hand In Pocket" by imagerymajestic. Both from freedigitalphotos.net.