I Love Corn
It was bound to happen.
As the gal who is constantly making stuff up, in English, no one should have been surprised.
Couple such a tendency with my blunt American ear, who can't always hear the nuances in Serbian pronunciation and … shenanigans will ensue.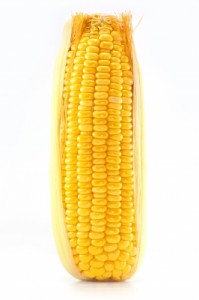 You may be aware of my love of the local piaca (PEE-at-sa). The open-air farmer's market is THE place for fresh fruits and vegetables at the best prices.
The piaca also is where I've always felt comfortable stumbling over my Serbian words, letting the down-to-earth vendors enjoy correcting my faulty grammar.
After three years (!) of living here and buying vegetables several times a week, I learned just how interesting a patron I must be.
Turns out, I have been mixing up the word for "corn" with a rude-ish (in Serbian) term for the male anatomy. In English, this word rhymes with "stick." Serbian and Croatian speakers … I know you already know what I am talking about. And yes, I went there. Many times.
I truly don't remember exactly what I was saying, but I was babbling. Running my mouth, as I was practicing! Here are some examples from years of chatting with vendors, both male and female. I've tried to translate using the weird syntax I have when I speak Serbian.
Hi! I need corn. [I need d---.]
But today, I need A LOT of corn.
How much does this corn cost?
My whole family loves this corn that you have here today.
How many "corns" do I need?  Well, we eat about 10 "corns" every day, especially when it's sweet. Your corn is very sweet. My husband, my kids, my friends … all of us love this corn.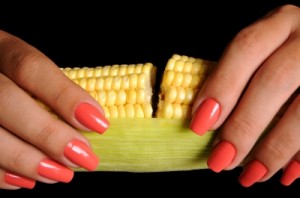 I loved your corn from yesterday. It was so good, I need more today!
The corn was so huge yesterday, I had to break it in half before we ate it!
The corn was so hard, I couldn't break it by myself, I had to have help!
Jesus. Good thing I don't know the word in Serbian for firm.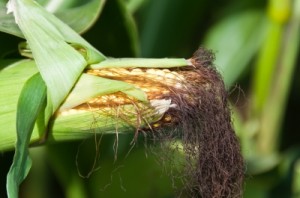 Then, it's always great when I ask for help …
Is it possible for you to clean this corn, please? [Remember, I am saying, Is it possible for you to clean this d---, please?]
My husband and I don't like when it has this cover. [To make matters worse, I used the Serbian word for "blanket." To make matters even worse, and I'm not sure this is relevant but I will mention it anyway for the sake of cross-cultural education, Did you know circumcision is not common in this country?].
I hate to clean the corn at home, so if you can help me clean this corn now, that would be great! Well, nevermind. Let's just clean this corn together, it will be faster.
Oh goodness, I always make a mess when I clean corn. [That's correct, I said, "I always make a mess when I clean d---."]
I know, right? P.a.i.n.f.u.l.
It wasn't until I recently returned home (after living here, let me remind you, FOR THREE YEARS) and told my husband in Serbian, "I've brought home huge corn today!" … that he hung his head in shame and told me of my mistake.
Good times.
So you may be wondering if I do in fact buy corn any more at the piaca, and the answer is "yes." I fact, we are having corn for dinner. However, when I purchased said corn, I definitely pointed and asked for "this," avoiding the mixed-up wording entirely.
*  *  *  *  *
"Corn" by mack2happy, "Broken Harvest" by Carlos Porto, and "Growing Corn" by franky242, from freedigitalphotos.net
Be sure to type your email address in the right-hand column to join my email list — then you'll get these posts directly to your mailbox! Check back on Wednesday for special 9/11 commemoration post.