Clearing the Adoption Fog = Change. Deal with it.
"Human beings for the most part are resistant to change… of any kind." — Corie Skolnick in yesterday's Heart-to-Heart with a Therapist, Adoption Reunion and Resistance to Change.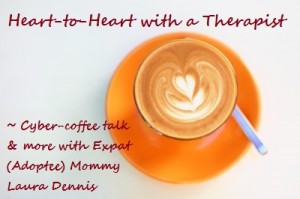 Laura – How does this resistance to change relate to "adoption fog," specifically in adoptees who don't want to search?
For me this is so. hard. … I simply cannot relate to the feeling of being adopted, and not being curious, not wanting and needing to know the real story straight from the horse's mouth.
The connection between adoption fog and resistance to change
Corie – "Adoption fog" describes a state that is personally emotional, mental, physical and psychological. At a systemic level, the "fog" extends to the entire social system that revolves around a child that is not being raised by its biological parents. "Adoption fog" is REALLY complex and entirely subjective.
No two adoptees will experience "adoption fog" in exactly the same way. No family system will maneuver the fog in the same way. (The complexity of such a phenomenon requires a lot more research and study and as more and more people within the adoption community "come out" I hope we see a dedicated professional interest in this topic.)
For the purpose of this discussion though, when you talk about "adoption fog" (as it pertains to adoptees who don't want to search), I'm going to assume that you are talking about adoptees who have not yet come to terms with the reality of their feelings. In the fog, everything is "fine, fine, fine." In the fog, the denial of reality, i.e. typically, "my mother didn't want me" may not be entirely possible, but the denial of the adoptee's feelings about that reality are.
Denial is the name of the game in the fog.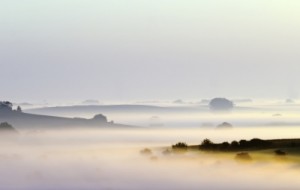 Nobody has any bad feelings as long as the fog is maintained. The adoptee has no anger, no fear, no resentment… none that can be seen in the fog anyway. You put this very well in terms of your own experience. It sounds like the thing that dispelled the fog in your case was your overwhelming curiosity about the truth of your life's experiences. All of them.
But, again, each person's fog is their own.
What does or doesn't bring a person out of the fog and into a "need to know" that activates a search and reunion will be unique to them. It's important to remember that the fog is protective. The who, how and why someone needs to be protected from reunion and all the feelings about it is going to be completely idiosyncratic, even within the same family.
An adoptee might be certain that their adoptive parents need to be protected from their curiosity to find their birth parents and they may be pre-supposing that a reunion represents catastrophe for their entire family. At the very same time, adoptive parents might be encouraging the fog because they believe that they are protecting the adoptee from a search that might result in a bad outcome.
Laura – The fog is protective, as in the fog is a coping mechanism. And, this makes perfect sense as to why, when adoptees have children of their own (whether they adopt or not) … this is when they begin to emerge. Or, turning 18 and having the records unsealed. Or, a health crisis created an absolute medical necessity for an adoptee to find out his biological medical history.
I'd like to ask readers … what triggers caused you, or someone you know, to emerge? Please comment below!
*  *  *  *  *
Thanks, Corie!
Corie and I will be talking more in coming weeks about adoption fog, resistance to change and how that relates to Corie's amazing book, ORFAN, available on Amazon. I highly recommend it!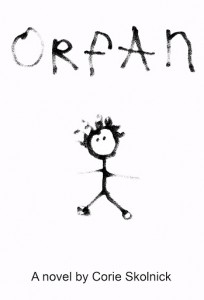 About Corie Skolnick – Born in Oak Park, Illinois, and raised on Chicago's south side, Corie Skolnick has lived her entire adult life in Southern California. She is a California licensed marriage and family therapist and a psychology instructor at California State University, Northridge and Moorpark College.
coffee image from bplanet and fog image, both freedigitalphotos.net