For Baby Scoop Era Adoptees, Everything is Still NOT Okay! – Part 2
So … it turns out that we really like doing these joint blog posts on the things in adoption and Adoptoland that drive us nuts …
… and today Deanna Doss Shrodes from Adoptee Restoration and I are talking about the Baby Scoop Era …
[If you missed Part 1, head over real quick to Adoptee Restoration to catch-up, then come right back here (please)!]
The Purples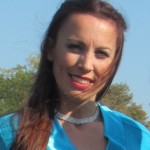 Laura: Let's pretend there's a minority group, called the Purples. They are like everyone else, in fact, you can't even notice their "purpleness."
For archaic and culturally outmoded reasons, this minority group is not allowed to access original birth certificates.
In some states, Purples (who are otherwise law-abiding citizens) are legally barred from even contacting certain people; strangers. It's as if an imaginary restraining order exists—for no other reason than these particular strangers are actually the Purple's original father and mother.
Have Purples done anything to deserve such treatment? Harassed or otherwise bothered this father and mother? No. Nevertheless, state law has decided that anyone associated with the Purples' original birth identity is allowed to remain a secret.
A lawyer friend who I gave the five-minute run-down of adoptee rights issues, listened intently and said, "This is a constitutional rights issue. How can this have happened to adoptees?"
Exactly.
The Problem(s) with Open Adoption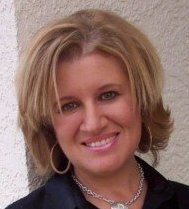 Deanna: It's unthinkable for those of us who are adoptees that anyone can believe this lack of equal rights is okay. But, most others see it as perfectly normal. Even noble. It's bizarre that most of the world has drank the koolaid on this issue.
Open adoption is not the answer to this issue. Plenty of people who begin in open adoptions close them, on a whim. You and I both know a plethora of birth mothers who are in that very situation. They were promised open adoptions and then the adoptive parents closed them, most pretty quickly after adoption. There are a lot of adoptive parents who seem to view open adoption as the gateway to a quicker adoption and then do whatever they want to do after the adoption is finalized. Birth mothers have no recourse to speak of. An adoptee's correct – factual – history should not be at the whim of a birth or adoptive parent. It's ours – period. How do we get this constitutional right back, and keep it, is the question? I say 'get it back' because God never intended for adoptees to have to live this way. We exist in a man-made structure, an institution where our rights were stripped away. And we need them back.
Laura: I also think a lot about the emotional impact of open adoption—the jury is still out, there are still so few adoptees who have come of age in open adoptions, it's hard to know what the real outcomes are.
That said, open adoptions ought to be structured as custodial contracts, as with divorce. The visitations are regular, must be adhered to (and can have supervision, should that be necessary given the individual situation), and both parties have recourse should one side not live up to the agreement.
Also, in most states, once children reach an age between 12 and 14, they are often able to state to the court whom they prefer to live with, where they want to spend their time. I know this may be hard for some adoptive parents to swallow, but providing an adoptee the opportunity to decide her fate should be incorporated. Assuming, of course, that the parents on both sides (adoptive and first) are competent and willing.
But I hear stories of adoptees in open and semi-open adoptions seeing their first moms one or two times a year, i.e. infrequently and without guarantee. This breaks my heart. I imagine my child-self, getting to "meet" this person, knowing she's my mommy, but then not being able to be with her. It's like continually ripping off the bandage of a fresh wound.
And, no matter the agreement, the adoptee needs guilt-free emotional and logistical support from all her parents, and a professional therapist.
Deanna: For all of this to happen, adoption would have to solely be about the children…
*  *  *  *
We want to hear from you!
What do you think of open adoption? Is it all it's cracked up to be?
If you're a BSE adoptee, do you feel "untrendy"?
If you're not, how do you feel BSE adoptees are viewed within the adoption community today?