Adoption Psychology and Psychosis–Interview with Author Corie Skolnick (Part 2)
Adoptee resilience. Creative, adaptive, adopted persons–making peace with their lives and thriving in spite of the trauma … These were just a few messages from Corie Skolnick's existential fable, ORFAN.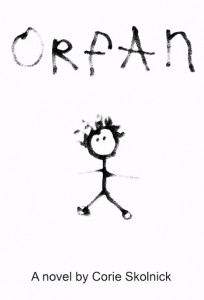 Here's Part 2 of my interview with Ms. Skolnick. You can read Part 1 here.
Bipolar breakdown, or creative response to overwhelming stimuli?
Laura — I was honestly, dumb-founded (in a good way) when you described my mental breakdown as a "very creative response to overwhelming emotional, physical and even spiritual overload." I. had. never. thought. of. it. that. way.
It was always characterized as a bipolar episode (by professionals who never asked me about my adoption btw). So, I processed the experience in that context. Can you clarify a bit?
Corie — Laura, first, on behalf of the entire professional therapy and counseling community … I am so sorry that you were never asked that question. What can I say? We suck sometimes. Every therapy intake should include that question. Hopefully, in response to writers and activists like you, one day, adoption will not be the taboo that it is.
It's funny. In therapy, nothing is supposed to be "taboo," right? Yet, I'm continually disappointed by the failure of the (non-involved in the triad themselves) psychological community to adequately address this issue. The adoption conferences tend to be attended mostly by triad members who are also therapists. It's rare for someone who isn't in the triad themselves, or maybe working for an adoption agency or the foster care system to show up. People in private practice don't do it.
In regards to viewing your psychological response as a "creative" one, I guess I try to see any human behavior that might be described as "symptomatic" instead as "creative." I strongly believe that using pejorative terms like "crazy" and "sick", or even as in your case, "bipolar," etc. is at worst, prescriptive and at best, unhelpful. Especially with kids and young adults.
As a consultant to an agency that served "high risk youth" in Los Angeles twenty years ago, I got to meet one of the true twelve-step gurus of that time and place who headed up the largest agency in the city serving "adolescent addicts." He surprised me by saying that he never ever referred to his clients as "addicts" because he thought there was a grave risk to their developing identities. Even if someone meets the diagnostic criteria for a "bipolar" diagnosis, that is only supposed to be a classification that helps the professionals with treatment and medication decisions.
It isn't supposed to become your identity.
I believe that a flight into non-reality is sometimes an adaptive response. I tried to illustrate it in my character JD as I've seen it occur in more than a few patients in private practice.
The connection between adoption and mental illness …
Laura — Talk a bit about the main character, adoptee Jimmy Deane, and his relationship to the magical figment of his imagination: the historical figure, James Deane. Even Jimmy Deane wonders, Am I crazy?
The adoptee community is very wary of being characterized as mentally ill or even prone to mental illness. But statistics have shown that there is a larger occurrence of mental illness in the adoptee community compared with the general population. Of course statistics are fraught; is it adoptees or foster care children? Was mental illness in the medical history, etc.?
Have you faced this stereotype, or the reluctance to acknowledge the issues adoptees face in talking to people about ORFAN?
Corie — These are great questions!
I have not made an exhaustive search about these stats, but I have heard from adoptees that "everything bad" is over represented in the adoptee population. Certainly, if you count drug and alcohol abuse and addiction as mental illness, I'll bet your assertion about the adoptee population is accurate by any standard.
I wrote the character Jimmy Deane as an allegorical lodestar for adult adoptees who have felt "alone" and misunderstood. I wanted to normalize a radical ("creative") solution to extreme loss, (plus, in Jimmy's case, abuse and more loss), and to delineate the difference between the adaptive and creative response, and a maladaptive and destructive one. I also wanted to empower the adoptee to make a conscious choice between these choices. Remember the kid who annihilates the fourth grade eco system? His maladaptive behavior was his choice.
That was a pretty heavy-handed scene and no one would deny that Billy McCormack's behavior was sociopathic, yet I believe that early intervention with a kid like that by a therapist who saw his behavior as adaptive to his environment (extreme abuse and neglect) might be the difference between a prison lifer and a normal functioning adult.
I hope I didn't demonize Jimmy Deane in any way.
He certainly isn't your average kid, but, he's "normal" if "normal" includes brilliant and gifted and wonderfully advanced. He's meant to be a hero. His relationship with James Dean was inspired by an adult patient I had as an intern a million years ago. I never forgot her. She was asthmatic and about as sick as you can get. Her parents were utterly neglectful and allowed her to spend a whole year of high school just lying in bed struggling to breathe. Her sister brought her a Beatles poster and hung it on the back of her bedroom door one day.
She told me that the only way she survived that awful year was by imagining that John and Paul were her friends and she had vivid memories of their "visits". Was she crazy? Psychotic? I don't think so. Children in extremis often create imaginary friends. It can be seen as a kind of genius if you are willing to look at the big picture.
Again, advances in neuroscience have already allowed us to see the actual physiological differences in the infant brain (as early as six months) between children of "normal" mothers and children of mothers diagnosed with postpartum depression. Clearly the brain is biologically and physiologically adapting to that ineffable difference. Of course there will be a psychological correlate. Might that not explain why there's a statistical difference for adoptees, especially in terms of things like anxiety and depression?
Perhaps we should look at this as not something that adoptees "are" or even "do", but instead as a response to something they experienced. And, maybe if we do that, going back to your first question, the adoptee might better be able to interpret their past, understand it, come to accept it and move on. Or, "get over it."
Laura – Thanks, Corie, you're awesome!
*  *  *  *  *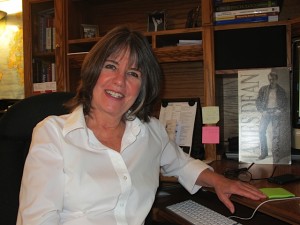 Corie Skolnick
 – Born in Oak Park, Illinois, and raised on Chicago's south side, Corie Skolnick has lived her entire adult life in Southern California. She is a California licensed marriage and family therapist and a "sometimes" psychology instructor at California State University, Northridge and Moorpark College. Among the many courses she has taught at both colleges, her very favorite is The Psychological Aspects of Parenthood. She has two grown children, both of them in the arts, and she is married to the social psychologist, Paul Skolnick.
ORFAN
is her first novel.
AMERICA'S MOST ELIGIBLE
will be published by Mannequin Vanity Publishing next year!
ORFAN
 is available in ebook and paperback on
Amazon
.
One person who comments below will be chosen to receive a free ebook copy of ORFAN. Please share your thoughts!
Images courtesy of Corie Skolnick and Mannequin Vanity Publishing.