Adoption Discussions Radio Show on "Four for Friday"
1. Ballerinas, mental health & the (non)catharsis of memoir writing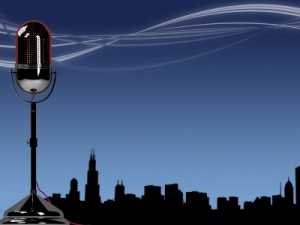 I'll be talking about these topics and more with Donna Montalbano at "Adoption Discussions."
Here's the time zone low-down … the show will be broadcast 2:05 pm East Coast, 11:05 am West Coast, 7:05 pm in Eastern Europe. (Europe switched to daylight savings time last weekend, so it's currently only five hours later here than in NY.)
Go to the live internet stream at www.onworldwide.com, click on "Listen @ Work" in the left-hand column.
Click here to learn more about Adopted Reality, a Memoir.
2. Stereotypes
Earlier this week I mentioned that November is National Blog Posting Month and National Adoption Awareness Month. Yesterday's topic for was Adoption & Stereotypes, and the list that I compiled with the help of fellow Lost Daughters contributors raised a few feathers. Check it out here …
3. Adoption in Fiction
Here's my guest post at Elizabeth Craig's popular blog, Mystery Writing is Murder, where I addressed how adoption is used in fiction writing …
Christian Grey is "fifty shades of f—ed up" according to EL James … because he's adopted. Popular fiction (eh hem, Twilight) uses adoption as a cop-out to explain vampires living among humans.

If we desire to inspire, surprise, and even educate our audience, why not learn more about adoption, and flesh out adopted characters' inner life?
The new anthology, Parenting as Adoptees highlights a myriad of adoption-related issues, written specifically from the perspective of adult adoptees navigating parenthood. Some of the writers have biological children, others have adopted from an agency or foster care.
From the book description,
Through 14 chapters, the authors of Parenting As Adoptees give readers a glimpse into a pivotal phase in life that touches the experiences of many domestic and international adoptees – that of parenting. The authors, who are all adoptees from various walks of life, intertwine their personal narratives and professional experiences, and the results of their efforts are insightful, emotive, and powerful.
A couple of articles spoke directly to me. Other discussed things I hadn't even considered, such as having been transracially adopted from Korea or India or The Philipines, and raised by a white family. They know little about their ethnic background, let alone native language.
When these adoptees have biological children, they have the opportunity to raise their children with full knowledge of their ethnic background and history … BUT, where do they obtain that knowledge? What if they don't live in a racially diverse area?
Check out the book on Amazon.
*  *  *  *  *
One last (gentle) reminder … If you would like to join my four dedicated readers and help me grow this blog, please … add your email address in the right-hand column. Then you'll receive these blogs directly to your inbox!
Thanks, and have a great weekend …
Image from freedigitalphotos.net