Adoptee Memoirs—A Growing Genre [Or: Why We Need More] Part 1, A Conversation with Deanna Doss Shrodes
"Oh, doesn't every adoptee have a memoir to hawk these days? They're simply popping up everywhere!"
Laura—Have you heard anyone make this flippant comment? I have, and at first I was taken aback. I thought, well, I have a memoir, so I guess I should just shut-up about it, because people must be sick of hearing about them.
Then I thought some more, and I started to get riled up. What the heck is wrong with the relatively recent proliferation of adoptee memoirs? They're certainly doing a heck of a lot more good than the rabbit-like multiplication of vampire-themed young adult series.
Deanna, you have an adoptee memoir coming out soon. What do you think of all this?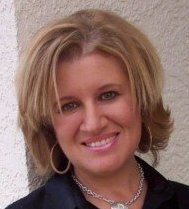 Deanna Doss Shrodes—As you might imagine, I definitely have strong feelings on this. Not just as an adoptee who has an adoptee memoir coming out soon, but just in general.
First of all, everyone on the planet has a story and if they have the time and inclination to write a book about it, I say go for it.
How many people do you know who say, "Someday, I'm going to write a book!"?
A LOT.
If I had a dime for every person who has ever said that to me, I'd be able to go on a dream vacation.
Okay, so the truth is, most people don't follow through on writing books. A small percentage of the population follows through on this intention in comparison to all the people who say they are going to do it. When someone has the courage and fortitude to actually follow through, whether adoptee or not, I say kudos to them!   They actually DID what everyone else is just yapping their jaws about.
When I hear, "Doesn't every adoptee have a memoir to hawk these days? They're popping up everywhere!" one word comes to mind:
Jealousy.
There are jealous people for two reasons:
Those who are jealous because someone else actually did what they didn't do while they lay on the couch watching Netflix.
Those who are jealous because they also have a memoir and are critical of those they may perceive as competition.
And really, both reasons are stupid.
If you're jealous because you're lazy, well…get off your butt. Do something positive to change lives for the better.
If you're jealous because you are threatened by others receiving attention other than yourself, well that's a spiritual problem right there. Get some Jesus. Get over yourself.
To affirm one person's story is not to put another's down. It's incumbent on the one upset about the plethora of stories to do the changing, not the role of those writing the stories to stop.
Laura—I feel for those who are jealous and perhaps don't even realize it. Look at adoptee blogs, too. Before online diaries and blogs, how many opportunities did we have to connect with other adoptees? Now there are new adoptee blogs popping up every day, and that's a good thing.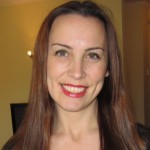 I get it, though. Some feel that having so many adoptee memoirs and blogs dilutes the message. Like too many reality star tell-alls; enough is enough.
In this new age of e-books and indie publishing, however, well-written, properly edited books DO have a place in the market.
More importantly: for so long, adoptees were silent.
We were the "good adoptees," accepting our role in our adoptive families—not searching (or searching in secret), refusing to acknowledge that DNA means anything at all, trying our darnedest to fit in "as if we were born" to them.
We expressively didn't tell our stories, because
We didn't realize we had a "story" at all. Our parents were told by the agencies and "experts" to raise adopted children as if they were biological; and adoptees dutifully followed in the same vein. How is it a story, if our adoptedness is supposedly completely normal, not discussed or acknowledged?
.
In telling our stories, our truth, we risked the very lives and relationships to which we'd worked so hard to belong.
Most adoptees I know who are working on their memoir could care less how many books are sold. They want to write a true and well-executed book. More than that, they want to own their story. Speaking from personal experience, I can't emphasize how empowering (and terrifying!) this is.
Deanna—Agree with you completely. It's not about book sales, it's about so much else—catharsis, power, bravery, courage, and truth!
As you know I first wrote my story on my blog, for all these reasons and more. It was terrifying and empowering. But it was also enlightening. Writing my story shone the light of truth on who was really with me. There were people in my life who didn't really care about me and only utilized me as some kind of benefit in their rendition of my life story. My husband often says that we feel pain over losing people in our lives, not realizing we never really had them and lost who or what we thought they were.
In writing an adoptee blog or memoir you probably will lose some people. But did you ever really have them? And, what you gain is reality and the ability to live true without fear anymore. What a trade off!
*  *  *  *  *
Head over to Adoptee Restoration TODAY to read Part 2 of this post!