Adoptee memoir–The Sound of Hope
Are all adoptee reunion stories the same? No. Do many of them encompass the same feelings of confusion, grief and loss? Yes.
The Sound of Hope chronicles Anne Bauer's sometimes difficult upbringing as the youngest of three adoptees, through her marriage and the birth of her two children. The crux of the story is Anne's reunion with her birth mother, which sets off a family drama as she finds that not everyone is okay with revealing secrets, creating new relationships and growing their hearts.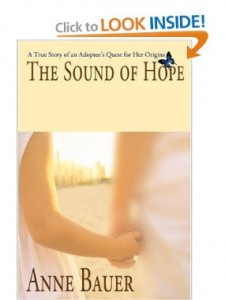 Revealing secrets, you say? Oh, yes, that is my forte here at Expat Adoptee Mommy, don't I know it …
For me, as an adult adoptee, much of Anne's memoir is fairly familiar and straight-forward.
The sorrow of infertility swept under the rug thanks to the beauty of adoption? Check.
Always wondering about my birth family? Aching to know them? Adoptive siblings who don't share the same curiosity? Check.
Instant connection and wonderment at reuniting with birth mother? Check.
Being scared to reunite and potentially alienate my adoptive mother, the only mom I'd ever known? Check.
Understanding intrinsically that adoption is not just a one-time event that happened when I was born, but rather an ongoing adventure of new and continuing relationships? Check.
The similarities don't end there! Anne and I grew up in the same town in New Jersey. My birth father's family is even from the suburban area in which she spent much of her adolescence.
I'm participating in my very first "book tour," sponsored by my good friend, Lori Holden, author of The Open-Hearted Way to Open Adoption. As a part of the tour, participants choose among questions submitted by the other participants, and answer them on our blogs. Here goes nothing.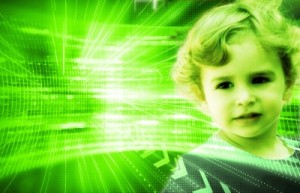 Unaddressed post-adoption issues–in adoptees
Question: Anne speculates that much of her brothers' problems may stem from their verbally abusive adoptive father. Do you agree? Are there other factors that might have been at work in Thomas' abandonment of his own young family and Brian's years of social withdrawal?
Laura: For me, the answer was obvious.
Anne's adoptive brothers, Thomas and Brian, felt so much (misplaced, misguided in my opinion) loyalty towards their adoptive mom, they couldn't bear the notion of bringing her any pain. And so they pushed down any inkling of desire that they might have had to even think about searching. Those desires played out in other ways: Thomas mimicking his perceived birth father's actions of abandonment and Brian withdrawing, avoiding any and all conflict (at the expense of truly living a life of meaning).
Of course, all of this is speculation. The only way to know for sure, to know whether the "not knowing" was creating post-adoption issues … would be for Anne's brothers to SEARCH.
Unaddressed post-adoption issues–in adoptive parents
Question: When Anne has children, she says that everyone around her, especially her (adoptive) mother, would not admit to her children looking like her. [These are Anne's own biological children!] Why do you think that is, especially given that her parents were open about her adoption status (although not open to discussing it)?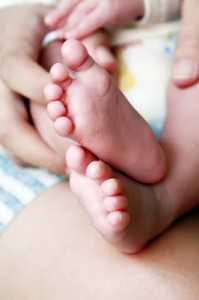 Laura: Post-adoption issues are not reserved ONLY for adoptees. Adoptive parents certainly have them, and since the pain of infertility is often swept under the rug, they don't realize their jealousy and contempt actually stem from unaddressed post-adoption pain.
This is exactly why, in my opinion, Anne's adoptive mother denies that Anne's biological kids look like Anne. Because … That would mean acknowledging that Anne does not look like the adoptive mother. And that would in turn bring to light the fact that Anne is adopted … because (drum roll please) Anne's adoptive mom was (gasp) infertile.
Is the cycle of unacknowledged, unaddressed pain and guilt-tripping apparent yet? Have I spelled it out in an obvious-enough way?
Agencies who don't "spot" mental health issues in the adoptive family
Question: How does a social worker know signs to look for if one of the adopted parents is a functional alcoholic or has an undiagnosed mental health issue?
Laura: This is exactly why reform is needed in adoption. When you have the adoptive parents paying exorbitant fees to an adoption agency, how could those who are employed by that very agency be expected to show any type of impartiality in determining whether the paying clients are fit to parent?
Take the money out of the equation, maybe add in some training, and I think you'll see more social workers able to spot potential issues.
*  *  *  *  *
To continue to the next leg of this book tour, please visit the main list at LavenderLuz.com.