3 Things I Will Miss When We Return to America
1. I will miss … Un-P.C. Humor
I admit: I've gotten lazy in my political correctness, and in anticipation of returning to the United States, I've got to re-up my game.
Racist, homophobic, sexist, religious, and fat jokes are all par-for-the-course here. Is it because Serbia is so "ethnically clean"? As in, it's un-diverse, and therefore few varied ethnicities, gays, feminists, Jews, Christians or even overweight people who might take offense? Perhaps. Or maybe, it's just the straight-forward mentality mixed with the expectation that everyone is tough enough not to take offense …
One Serbian grandma did say (with a straight face), "There are no gays in Serbia."
"No gays, really?"
"Homosexuality doesn't exist here."
Her daughter, a good friend, corrected her, saying, "No one says they're gay. Homosexuals exist," to which the grandma just shook her head and walked away.
At first I was a little taken back by the un-P.C.-ness of the Serbian mentality. Just tell-it-like-it-is, no hand-holding, or equivocating.
This temperament, for me, aligns with Serbian sense of humor, as exemplified most memorably in the Target T-Shirts worn by Belgradians during the 1999 bombing. It was: NATO, you're sorry about collateral damage? It was accidental? Well here, let me help, we'll wear targets on our t-shirts and stand on bridges in the middle of the night.
Hell we'll even pin targets on our kids. (Not kidding.)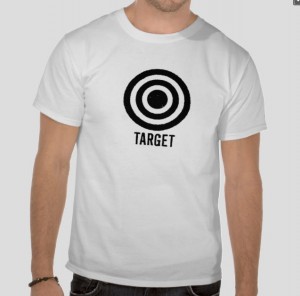 Which brings me to violence …
2. I will miss … My feeling of personal safety
Warning: an un-P.C. statement is coming up, please scroll down to #3 if you are easily offended …
The local elementary schools may be at times reminiscent of an urban jungle with Lord of the Flies undertones, but no one has guns. The mafia can afford guns; but they seem uninterested in wasting time, effort and bullets in the mass shooting of innocent people. Throwing salt over my shoulder.
There is no 2nd Amendment in Serbia; no guarantee to the right to bear arms. And you know what? I like having that right in the U.S. It's just that, I feel safer here. I'm much less concerned about the safety of my kids walking around the neighborhood here, in a country without a 2nd Amendment. I admit it: I feel more free. I feel my kids have more freedom. Go figure.
This last one is rather benign …
3. I will miss …
Not

having to wait in line

When we first arrived in Serbia, my son was six months old and my daughter 2 1/2. With M in the stroller and D close by, we'd wait patiently in line, chit-chatting and munching on bread.

So I was taken aback each time a grandma would run up to me, saying something emphatically that I, of course, I didn't understand. Then she would start yelling at the people waiting ahead of me in line. I still didn't understand, but could see the shamed looks on their faces, and then in unison, they would step aside and physically usher me forward.

As I've learned more Serbian, I understand now that people absolutely do not expect children to wait in line. Those people in front of me actually did quietly ask me to move forward, but I had always declined, figuring I didn't understand them, or I would be considered rude (how American of me!).

But, I guess I'm Balkanized … Take a wild guess as to who always comes with me to the busy bank with slow tellers, so I can jump to the front?