3 Ways First Mothers Commit Soul Suicide
Um. Yeah. Today's post is a little rough, folks. They ran out of puffy hearts and fairies at the market this morning.
On a Facebook forum, a commenter posited that first moms who reject their children who cannot move beyond their own pain, grief, loss, shame, anxiety and fear … end up committing a form of soul suicide. And in doing so, they take a piece of their child with them.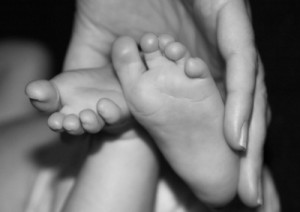 Because who among us could say that parts of their mother aren't inside them?
I've been trying to come up with a way to talk about this heartbreaking reality, since my experience has been vastly different. Compared to some of my friends (and I'm not bragging here, I'm just stating the truth), my reunion has been rainbows and unicorns.
And so, with all of this in mind, I want to give three ways that first moms commit soul suicide and drag down their adopted-out son or daughter with them.
1. Maintaining "third wheel always-outsider status" towards the adoptee
One friend, whom I'll call Alice*, has a first mom who is still in love with her first dad. When the adoptee found her first mom, it opened a beautiful reunion … for the first mom and first dad. Alice was left as the third wheel as mom and dad started a long-delayed romance.
Geez.
Look. I don't need to know all the details of my first mom's young adult sex life. I certainly don't need to know the e-x-a-c-t details of my conception. I may need to take a tooth pick to my ear drums. But, I have learned the events surrounding my first mother's relationship to my first father. I know the major players, who was involved, who was not. I have been entrusted to draw conclusions as I see fit. I'm a big girl; I can handle it.
Then, when Alice expressed a desire for a deeper relationship, her first mom encouraged Alice to reconcile with her adoptive mom, after all, "That's your real mom, she raised you, you ought to be happy with everything your adoptive parents provided for you."
Riiiiiggghhht.
And when Alice tries to explain the sadness she feels at having been adopted? "You're ungrateful."
Like having your own room replaces your connection to the women who carried you in her womb.
This fodder–that first moms were/continue-to-be unworthy–was internalized by women of the Baby Scoop Era. They were  told: your baby deserves two parents who can provide for a child. Your child will be better off being adopted.
It's a load of shit that first moms have to move beyond.
But in recognizing that perhaps relinquishing their child was not the best thing or the "most loving thing they could do," they have to acknowledge their role. Of course, coercion happened. Still does. Nevertheless, from the adoptee's perspective, coerced or not, their mom birthed a baby, and that baby was adopted away.
By denying your adoptee a place in your life, you're continuing to cut away at scar tissue that formed at relinquishment. You are hacking yourself, and you are hurting your child, too.
Mothers: trust your offspring to love you and accept you. Show them that you value them by giving them a place in your life, and please … tell. them. the. truth.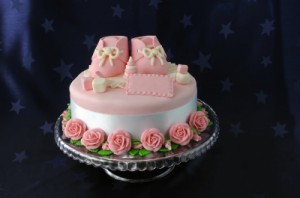 2. I'm allowed boundaries, and you, the adoptee, are not.
Speaking of first-parent relationships … My friend, Sarah*, is stuck between a rock and a hard place. She recently suspended her reunion with her first mom, for a variety of reasons.
Turns out, Sarah's first mom is in love with her first dad, but in a twist on Alice's story, that love remains unrequited. Consequently, Sarah is left in the middle, made to feel guilty for developing a relationship with her dad—because mom is jealous.
Insult-to-injury, mom secretly checks up on dad, online and even through mutual acquaintances, all-the-while refusing to acknowledge Sarah's very existence to anyone in her life.
Oh, what a tangled web we weave.

When first we practice to deceive!

- Sir Walter Scott
This is the same first mom who holds it against her daughter that Sarah has the gall not to change her name back to the original name given to Sarah at her birth.
Sarah had suspended her relationship with her first mom because she was tired of being made to feel like a shameful secret.
Moms … Here's the truth. I'm not a first mom, but from what I've seen, it's a life-changing experience finally (finally!) to  let go of that society-induced shame. Imagine how freeing it could be to shout to the world: I have a beautiful adult son, and he wants a relationship with me!
Truly, there are so many first moms who are just waiting patiently for their adopted-out child to emerge from the adoption fog enough to be willing to search. They have tenuous reunions, waiting on pins-and-needles, hoping and praying that their daughter will call them, return their numerous calls and emails. They know that the relationship has to be on the adoptee's terms, and yet they yearn for more.
So if you have an adoptee who wants a relationship with you, embrace her!!!
3. Just give me the name. Two words. First name, last name. Very simple.
Finally, there are my good friends Anna* and Carlynne* who in spite of being "good adoptees" while growing up (we're talking perfect-child status), in spite of being compliant and grateful in reunion, still apparently haven't "earned" the right to know the name of their father. Their f.a.t.h.e.r.
It defies all explanation.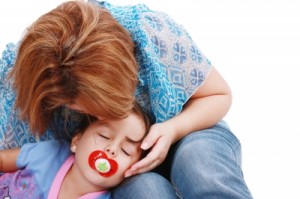 We could play the What If? Game all day and all night. But here's the reality: children are meant to be raised by their biological parents. That's it. With this in mind, here's my plea …
Moms: Please consider coming out of the shame-and-denial closet.
You ARE worthy of your child.
Remember …  Your child is THE ONLY person in the world who knows EXACTLY what it was like to be separated from YOU. Take solace in that. Draw strength in that. Reach out to your son. BE the mother that your daughter desperately needs you to be.
Even if she could never say so, and ask you in so many words.
And when she does have the courage to ask you for something … GIVE IT  to the best of your ability. We're not talking about your five-year-old asking for a third ice cream in one day … we're talking here about openness, lack of secrecy, certainly no lying. We're talking about stepping back from the brink of committing soul suicide and killing your relationship with your own flesh-and-blood.
It's quite simple, actually: We're talking about giving love.
*  *  *  *  *
* Names have been changed
"Babies Feet" by Lisa McDonald, "Cake With Marzipan Booties" by Apolonia, and "Affectionate Mother Kissing Her Sleeping Daughter, Isolated On White Background" by Jeanne Claire Maarbes from freedigitalphotos.net