An-Ya and Her Diary ~ Adoptee Stories and the Question of Voice
While An-Ya and Her Diary is a work of fiction, this touching story of a young international adoptee's journey to find her place in her new family will give much needed insight into the adoptee perspective.
The emotions and experiences that author Diane René Christian captures–solely within the construct of the diary of a young international adoptee–are wide-ranging, simple yet deep. An-Ya is a girl on the cusp of teenagehood, an orphaned child with a talent for languagues, a person who had a difficult life, but through her own resilience and intellect will find peace and happiness.
You can read my Amazon review here.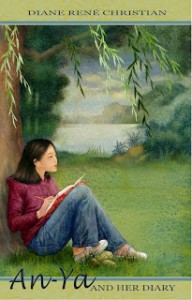 But Diane didn't stop at just a work of fiction … Noooooo. She created the AN-YA Project, whose task is to "begin our endeavors by creating educational guides to illuminate and inform  readers about the real emotional journeys of those who have been adopted."
I interviewed Diane and contributor/editor/blogger-extraordinaire Amanda H.L. Transue-Woolston about the book and some of the more <<ahem>> controversial aspects of it. Read on to learn more!
The Writing Process
Laura – Even as a domestic adoptee, I found myself nodding my head at An-Ya's perspective, thinking, "Oh yes, if I were her, I'd totally feel that way." What was your method for getting at those salient and quite detailed moments, such as the tapping on the crib that An-Ya did to soothe herself?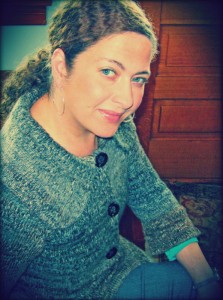 Diane – Thank you for saying that you found An-Ya's character relatable. As for capturing those fictional moments, I think it was a mixture of extensive research melding with imagination. I would venture to say that most writers, when they are not writing, are still constantly thinking about their work(s) in progress. There were long periods, over more than three years, when I was not typing away. But, as soon as I began writing the story, the characters were always walking and talking inside of my head.
The more layered the characters became to me—the clearer their voices became. Then it became a process of filtering and capturing what I 'heard' or 'saw' on the page. There were also times that writing was similar to dreaming. I was the one telling the story but, like waking up from a dream, I wondered…where did that come from?
Laura – In the midst of An-Ya's adoption and her adjustment to her new life, An-Ya is still a pre-adolescent girl. I love how you incorporated a "young love" subplot, along with a best friend character. It shows that in addition to, and in fact in spite of the trauma of her life in the orphanage and subsequent adoption (Now [that she's left] her first mom will never find her! she thinks), An-Ya is a girl on the cusp of womanhood. Can you talk a little more about this?
Diane – I think of An-Ya's character as an ordinary girl who is forced on to an extra-ordinary journey. She is essentially shoved on a life ride that she never asked to get on. Along the way she must become brave and resilient as she navigates incredible losses. But, she is, despite life throwing her some cruel curve balls, an ordinary girl. So, yes, An-Ya has 'normal' reactions, wants, desires and an emotional range. Like most pre-teens, her body is changing, she wants to fit in with her peers and she wants to get the whole romance thing figured out without failing miserably.
The Question of Agency
Laura – I've been thinking a lot about agency. Specifically, Who has the power? Who has the voice?
In sociology, an agent is the individual engaging with the social structure. Notably, though, the primacy of social structure vs. individual capacity with regard to persons' actions is debated within sociology. This debate concerns, at least partly, the level of reflexivity an agent may possess. (Wikipedia)
Can you address this question of agency?
How do you answer naysayers who may complain that you are the adoptive parent (the adult who already has the voice), writing the words of an adoptee?
Diane – Early into writing An-Ya and Her Diary I was humbled by a word beat down in a private adoption forum. It was crystal clear some people were going to be adamantly against me taking on this story. That experience gave me a lot of food for thought. Fiction writers write about life experiences that are often not their own. But, even with fiction, there is a tremendous responsibility to write from a place of respect. I can only hope that anyone who reads the novel, particularly adoptees, feels respected.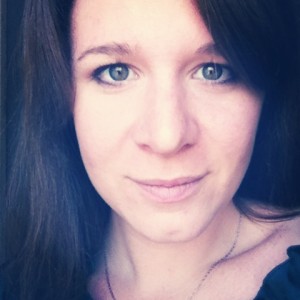 Amanda – In terms of agency in adoption, we're talking about each individual's or group's freedom to speak for themselves, to represent themselves, to move about the institution as freely as all other parties do, and to have equitable opportunity to effect change within the institution. We know there are huge imbalances of agency within adoption.
Adultism/Parentalism, which Dr. John Raible has done a great deal of work on, is the idea that the thoughts and feelings of adults are always superior to those of children and adolescents. This has translated into the role of the adoptee in many cases where we haven't had a voice. We're largely not the ones being asked to appear on panels, radio, or TV to talk about adoption. We're thought of as perpetual children (a concept Diane and I address in our upcoming anthology) and subsequently, our thoughts and feelings are often seen as inferior.
In regards to An-Ya, it's important to note that it is a literary work of art.  It is not an informative book about adoption or a piece of adoption policy.  Its role and function is not educational nor is it intended to represent adoptees as a group. Like many great literary works, it is the result of the author thinking outside of herself to thoughtfully create a literary character who happens to be adopted.  In fact, given the sheer volume of literature out there that has adoption themes, An-Ya is by far one of the most carefully and respectfully created characters I have ever encountered as an adoptee.  Reminiscing about the classics I enjoyed as a child, I see that few of those authors shared the exact same stories and lives as those they wrote about.  I hold An-Ya no differently.
The An-Ya and Her Diary: Parent & Reader Guide, the Perpetual Child: Dismantling the Stereotype, and the future-planned An-Ya and Her Diary: Strengths Based Mental Health Guide are in fact designed to both inform people about adoption and to represent the adoptee point of view. It is for this reason that these books are written entirely by adult adoptees and why Diane is not the sole editor for Perpetual Child. Diane is an adoptive parent who has utilized the power and privilege she has in society and within the institution of adoption to empower adoptee voices. This is what those of us with privileges should be doing with our privilege: making sure we are respectfully letting under-represented and oppressed groups lead.
Laura – Thanks so much, Amanda. You always have a way of explaining things, of arguing your perspective, so clearly and concisely, I can't help but wholeheartedly agree! I wrote an announcement about An-Ya and Her Diary: Parent & Reader Guide over at Lost Daughters. Check it out!
Thanks, also to Diane, who has graciously offered to give a reader who comments below an ebook combo of An-Ya and Her Diary along with the Parent & Reader Guide. Cool stuff!
*  *  *
Congratulations to Claire Hitchon from The Almost Daughter for winning the giveaway for the signed copy of Amanda H.L. Transue-Woolston's The Declassified Adoptee, Essays of an Adoption Activist.
*  *  *
** One additional super-important note:
Proceeds from The An-Ya and Her Diary: Reader & Parent Guide are donated to a charity that helps parents in China who do not have funds for medical expenses to care for their children.
Love Without Boundaries Unity Fund helps families who would otherwise be forced to give up their children if this charity did not exist. It is all about striving for first family preservation.