Freedom in Standing Your Ground (Sometimes Adoption & Reunion Ain't Pretty)–Part 1
Sometimes I publish letters from adoptees, but today I have one for adoptees …
Dear (Possibly Terrified) Adoptee,
Do you seek acceptance at every turn, afraid of rocking the boat that is your life with your adoptive family?
Once you found the courage to search and find … did you then fear upsetting the precarious apple cart that comprises your reunion?
Have you been pussy-footing around your whole life?
If yes, then today's post if for you.
I've been wanting to talk about True Colors in reunion for some time, and Deanna Doss Shrodes' recent Reunion Story got me all riled up inspired. It's now time put on your big girl panties and high heels (and possibly some other clothes, but maybe not)*  and step over the imaginary boundary that is "adoptee acceptance."
For Wheaties-esque adoptee fortification, read today's post here and tomorrow's at Adoptee Restoration, and commence with Operation Stand Your Ground.
Sincerely,
Your friendly neighborhood adopteed girl fully empowered adult adoptee.
Operation Stand Your Ground
Laura – You're coming off a two-week marathon blog series–relating the entire story of your relinquishment, search, resistance to reunion (on the part of your first mom), and finally … reunion. But the drama and trauma doesn't stop there. Readers can catch up on Deanna's Reunion Story here.
The first thing I want to ask you is: How are you feeling about all of this?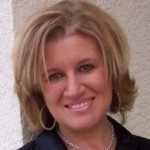 Deanna – Laura, I'm feeling stronger than I've ever been, and weaker than I've ever been, at the same time. It's the strangest dual existence. My therapist says it's normal. I'm not a freak. I have to keep asking just to make sure. Being an adoptee does feel so alien at times. This dichotomy I refer to is a result of the most recent trauma I've faced regarding my adoption, my first mother's cancer diagnosis, and the decisions I've been faced with as a result. I have no up and down feelings about writing and publishing my story. No regrets. It's one of the best decisions I've ever made. Not only was it amazing catharsis for me, but many people are telling me how they have been touched in a profound way by it.
When speaking one's truth rubs others the wrong way
Laura – It's so amazing how freeing speaking your truth can be. It empowers others to follow suit, and even if we adoptees don't have the same experiences, they are similar enough that we can lean from one another and grow.
Speaking of shared experiences, I want to address a touchy subject, one that those in the adoptee community may discuss internally, but that we don't often address in a wider audience.
Adoptees have to overcome so many obstacles–logistical and emotional–during search and reunion. Then, once the Reunion Honeymoon Period is over, the real work of relationship building begins. There are decades of life to make up for, different lifestyles, habits, value systems. Not to mention the possibly unaddressed post-adoption issues, which definitely influence how the relationship progresses.
I find so many adoptees are just so happy, relieved, ecstatic and yes, even grateful to have reunited, that they will take whatever what they can get. (The same can go for first moms who seek out a reluctant adoptee.)
But here's the rub: at some point an adoptee may begin to be unwilling to accept the terms that are being offered.
Like you said in your story, you never asked your first mom for anything (let's not even go there and address ignorant folk who claim that all we want is to go after biological family inheritance). Not. one. thing. You accepted her as is, you loved her from the start. You still love her.
But ohhhh, the moment an adoptee comes further out of her fog, starts asking questions that no one wants to hear. She sets a boundary, or simply holds an opinion that doesn't tow the birth family party line … well, that's when the bowel movement hits the fan and fecal matter starts flying.
Why do you think it is that other's can't handle adoptee "misbehavior"?
"In Relationship" vs. "Active Relationship"
Deanna – I believe in some ways it's an unwritten rule that we can come back into active relationship with them on their terms. (I always like to say "active relationship" because one is always related to their first family whether they are actively in relationship with them or not. So we are always "in relationship" just not always in contact.)
We are relinquished, which we had no control over. Many or even most of us did a stint albeit a few weeks or months in foster care, which we had no control over. We then enter an adoptive family we did not choose for ourselves, which we had no control over. Through the adoption, in one day we lose EVERYTHING – our entire original family, heritage, our original name/identity, etc. – all of which we had no control over.
We enter that family system and we hear, "This is the way we do things here" and we are expected to adjust and fit into that, even if it is dysfunctional. And again, we have no control over any of this – we are a child. It is communicated whether verbally or by unwritten rule: "This is our family system – now acclimate." Again, we have no control and are expected to tow the line, accept and be grateful. Grieving is never given as an option. Adoptees are the only people-group in society who are expected to be thankful for tragedy.
Sometimes we don't fit at all or we don't fit in certain significant ways but those around us don't ask us how we feel or bend to us, we are always expected to be the flexible one.
Taking that into reunion, we come back into a family system that has already been established. "This is the way we do things around here" is what is communicated to us once more – whether there's a verbal indication or not – we quickly get an understanding of the family structure. Let's face it, a lot has happened while we've been gone. And once again, we are expected to adjust. If we do not, we get pushback, or we may be rejected. The bowel movement hits the fan and the fecal matter starts flying because we are trying to assert some control for perhaps the first time in our lives.
 Both families have always been used to us being the one without the power and now we start to come into our truth and stand up for ourselves and it's like, "Whoa, whoa, whoa…hold on there…who in the hot place do you think you are telling us what you think or how it's going to be?"
Yeah. THAT'S what's up, people. Somebody just found their voice.
Sometimes as an adoptee you don't feel fully connected to either family. Perhaps there are some that fully embrace you on either side, but not all.
This is one reason I am so passionate about the family my husband and I have created with our children. It is the one place I always feel fully connected, with each individual in the family – without exception. It is a place where I have an equal seat at the table. All of us long for that.
Laura – Thanks so much, Deanna!
I can't wait to chat more with you tomorrow, July 5, about approval, acceptance and the misnomer that is "Reactive Attachment Disorder," all on your blog, Adoptee Restoration!
*  *  *  *  *
* For the men: gather up your big-boy super hero underpants and some fecal matter-kicking shoes.
"Lovers Mail" by nirots, "High Fashion" by Maggie Smith, "Electric Fan" by Master isolated images, and "Business Network" by cooldesign, from freedigitalphotos.net