Trigger Happy: Adoptees Who Are Successful Even When Living Triggered – Part 2
Have you ever been frustrated by someone who triggers you emotionally?
Today Deanna and I are talking about adoption triggers, and how to live in a triggering world. If you missed Part 1, head over to Adoptee Restoration.
Triggers don't have to always be triggers
Laura: Yes! Identifying a trigger in real-time takes practice and skill—definitely a topic for another day. Man, the first time I was able pinpoint a trigger as it happened … I felt like the first pick for the dodge ball team. I wanted to call five people to brag.
But here's an important note: Just because we may identify a trigger as such, it doesn't let us off the hook from processing through it.
I see this often in the adoption community. We allow our triggers to be only triggers, not opportunities for understanding and healing. We are unable to listen to reasonable explanations and instead let our sensitivity stand as the end-all-be-all.
The reality is: Triggers don't always have to be triggers.
I'll use my birthday as an example. Like you, as an unaddressed trigger, I always felt icky about celebrating my birthday. At some point in my fog emersion a couple of years ago, I realized I didn't have to like my birthday.
It was so freeing!
That year, I cried. I kept to myself, and I sat in my grief for what happened to my infant-self. It was such a relief to let myself off the hook from having to be happy.
The next birthday, I was no longer sad; I was angry. I was simply mad that I was expected to celebrate something that I did not consider worth celebrating. … So, I let myself be mad about it.
By the time this year rolled around, I didn't have to cry about it. I didn't have to rant and rave about it. I just let the day pass. Neutral.
That's where I'm at today, and I'm okay with that.
Perhaps in the future, I'll want to celebrate it. I believe I'll get there, but I'll do it at my own pace.
This is my process for identifying, processing, and moving through triggers. Recognizing that they don't have to control us is one of the first steps in thriving in spite of them. In fact, I would say that I'm "triggered" less and less; instead I'm generally able to see insensitive comments or adoption-clueless statements for exactly what they are: insensitive or clueless, oftentimes both.
Then I tell the story to some adoptees who get it, and we all have a good laugh.
Living successfully in the midst of triggers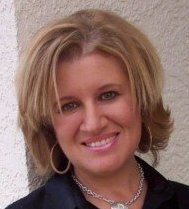 Deanna: I get it! You know Laura, the thing about this is that most people who are not adopted would think that because you do not love your birthday and are in fact sad or angry, is an epic fail. They will see no good in that. Most "non's" as I call them (non-adopted people) will never be able to wrap their brains around that. But truth be told, it's a win for us to have a choice! To have control. To have the option of feeling like we want to feel instead of somebody telling us how we have to feel. Because for so long we had no choice in anything and were just expected to be grateful. Feeling like you choose to feel and doing what you want to do on your birthday as an epic win!
I also agree that it's not just about recognizing the trigger in real time, but processing it fully. I am at the point where I process fully, every time. But, it's not always responding exactly how I want to every time. Otherwise, I wouldn't have a job. Just saying.
I don't think this is an adoptee thing only though. Most people on the planet have to exert some level of self control on their job, otherwise it would get kinda scary out there. My husband is not adopted and sometimes at work (even as a minister) sometimes he wants to tell somebody to go jump in a lake. But he looks at them instead and says, "Well, bless your heart…" Ha ha ha!!!
Laura: I think you're onto something here with regards to the difference between processing a trigger to the fullest extent and responding freely to a trigger (or a person who triggered us).
This is significant:
To survive and thrive, we must process fully, but we do not have to always respond freely; in fact, it can be destructive to do so (i.e. getting reprimanded in our jobs, or worse).
If you missed part one, be sure to head back to Deanna's blog to read it. How do you deal with emotional triggers (adoption or otherwise)? Have you been able to overcome one, how? We'd love to hear your thoughts in the comments.