The Dreaded, Deadly Promaja
The word, promaja, literally "draft," is feared across Serbia.
Before moving here, I assumed it was "merely" that annoying air that whisks under the crack in the front door in the wintertime.
Um … No.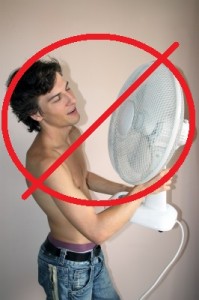 The joke goes that  promaja has felled even the heartiest of Serbian soldiers. (Maybe it's a "saying," and it's only me who thinks it's funny. Yeah, probably that.)
In the Balkans, promaja is taken to the extreme. Or perhaps this is not extreme, this is normal, depends on how you look at it. From what I've observed, promaja is actually considered … Any. moving. air. whatsoever.
No, I'm not kidding. If there is even the slightest summer breeze, like from the ocean, everyone must be covered quickly and entirely.
I have literally seen grown men, sitting inside a properly heated Belgrade restaurant in early winter, glare at the front door when new patrons enter, letting in mildly cold gush of air. Cursing and shaking their heads, these grown men immediately cover themselves with a scarf or sweater like a little old lady.
Crisis averted, these men resume chain-smoking. … While I watch the irony escape into the wind.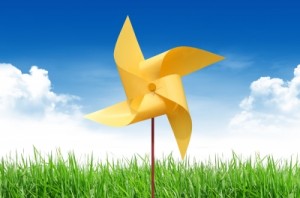 Warm wind in the afternoon
Then there's the confusing conundrum of what to do when a child is outside in perfectly lovely weather (let's say, 75F/24C and sunny, but yes, breezy) and exercising. The child is warm, but the wind is blowing.
According to "promaja rules," a sweatshirt is now required.
Said child continues to run around, and then said child begins to sweat.
WHAT TO DO NOW?
The wind is blowing! But the child is sweating, so we can't remove the sweatshirt, because that right there is a recipe for immediate sickness!
This happened to my daughter (I wasn't there). When I arrived, I heard from the adults about the confusing conundrum that was my child:
"But the wind is blowing!"
"But she's sweating!"
"But it's not cold!"
"But now her undershirt is wet, so we couldn't take off her sweatshirt!"
"Oh goodness what to do?"
As we walked home, I saw her about to wilt (from the weight of compliance? from overheating? probably both, she's pretty stubborn) and asked her if she'd like to take off her sweatshirt.
"Oh, thank you Momma, yes!"
(Hey, at least I get to be the nice guy sometimes with my kids. It feels pretty good.)