What's Behind Resistance to Reunion?–Adoption Fog Series
On adoption fog:
What does or doesn't bring a person out of the fog and into a "need to know" that activates a search and reunion will be unique to them. It's important to remember that the fog is protective. The who, how and why someone needs to be protected from reunion and all the feelings about it is going to be completely idiosyncratic, even within the same family.

– ORFAN author and therapist Corie Skolnick in Emerging from the Adoption Fog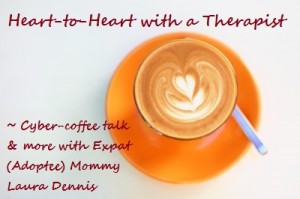 Is resistance-to-reunion a futile endeavor?
Laura – We've talked already about adoption fog in adoptive parents, and why they sometimes freak the eff out are not as supportive as they could be.
For adoptees and first parents, you've mentioned "resistance being worn down," that "putting a desire for reunion into action sometimes takes years, even decades." Can you talk more about that?
Corie – People change over time.
I know of more than a few cases wherein an adoptee was once upon a time VERY opposed to the notion of finding their birth parents. As circumstances change, sometimes just with maturity, people come out of the fog. For more than a few people I've worked with, the fog evaporated when they became a parent. It's not uncommon for an adoptee to have a "sudden" urge to find their birth parents on behalf of their own children when they will tell you that they truly experienced zero curiosity prior to becoming a parent.
First families' adoption fog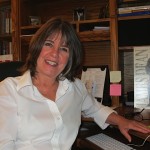 Corie — When a birth parent is resistant to reunion I'm suspicious that there's still some shame operating on them that makes them want to maintain secrecy and resist reunion. And, of course, not everyone is capable of rejecting the attitudes of people around them who might still think of them as "bad" or "sinful." They deserve punishment in some quarters and that punishment sometimes means the deprivation of knowing their child. That's harsh and sad, but not unheard of.
When extended family members (like your first half-brother) have resistance to reunion, it makes me wonder. Why is their life so puny that they can't make room for another person to know and maybe even love? I have to say, even though I know it hurts you, I think that's his problem. Try not to take that on. It says nothing about you and everything (too much) about him.
Laura – I know, thanks. I know I'm a cool girl and am actually a great big sister. But, he's just not that into me;  I get it. … a long-lost half-sister who reminds his our father of a past he'd rather forget? No thank you.
But I keep thinking about something Deanna Shrodes said to me:
It's an emotional sickness, Laura. It's like, Fill in the blank: I don't want to meet Laura Dennis because ______.

I would like to ask your brother, What are you afraid of?
Put that way, secondary rejection of this sort simply sounds absurd. I mean, it's not like I'm the boogeymen.
Corie – I think I told you that it took my father's half brother almost ten years to finally (FINALLY!) tell the third brother about my dad's very existence, and then to actually facilitate a meeting.
And, remember, ALL families are not big happy gangs of mutually accepting members. In fact, that's kind of the exception, not the norm. Plenty of people who were raised with their biological sibs, just plain don't have the capacity to connect. Lots of people are estranged from their families.
It's not always about adoption.
Then again, sometimes people have a change of heart for any number of reasons. If you don't close the door, you might get surprised. It's the never say never rule.
So, to close, let me say that we barely touched the surface of this topic. A whole book could be written on the subject of "resistance to reunion."
But, if I had to sum it up in one word, I would say… fear.
I'll leave it for the triad members to identify for themselves what might be fearsome about searching for, finding and adding a new member to their family.
*  *  *  *  *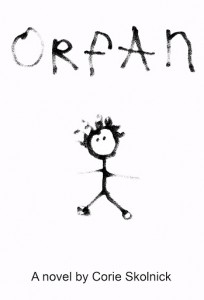 Thanks, Corie!
Adoption Fog Series Executive Summary: Humans in general are resistant to change. Adoption reunion throws the dreaded "change" directly in the face of those whose entire identity may be built around falsehoods. What keeps those in the adoption constellation unable to move out of the fog, is FEAR. …
Catch up on the entire Adoption Fog Series so far:
Don't forget to buy Corie's amazing book, ORFAN, available on Amazon.
About Corie Skolnick – Born in Oak Park, Illinois, and raised on Chicago's south side, Corie has lived her entire adult life in Southern California. She is a California licensed marriage and family therapist and a university psychology instructor.
Coffee image by bplanet from freedigitalphotos.net. Family blocks image from Stuart Miles at freedigitalphotos.net. Borg cube image from Locutus.