Please Report My Wife to the US Embassy for Improperly Dressing Her Children
When my kids were babies, their (American) pediatrician said I could dress them as I dress myself.
It made perfect sense to me.
If the weather is nice and I'm wearing one layer, the same is sufficient for them. The idea being, kids run a bit warmer than adults, plus they're wearing a diaper (and I, for the record, am not).
Then, I moved to Serbia. Where this is quietly considered child abuse.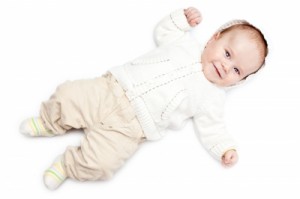 Rules, rules, rules
Here, unless a child is jumping into a body of water and therefore wearing only a bathing suit or better yet, nothing at all, children wear no less than two layers.
[I have seen some exceptions, but I'm unsure as to whether these are renegade parents, or if there are indeed situations in which one layer of clothing will suffice. Such as: it is effing hot outside.]
So when my mother-in-law took my then one-year old son downstairs one afternoon, I shouldn't have been surprised by what transpired.
Unsolicited Professional advice on dressing a child
You see, in the summertime and even into September (gasp!), we setup a pool outside. And yes,  because I'm sure you're wondering, I do let my kids go with "naked feet" on the concrete.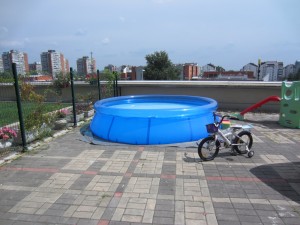 My toddler, wearing a (now dry) swim diaper, wanted to take a break from swimming and accompany his grandma on her errand. Moving quickly, he slipped on the first shoes he saw (and coveted): his sister's pink Hello Kitty rain boots … because that's how he rolls.
Downstairs in the parking lot, a woman drove up and called to the pair
Oh my goodness, I am so glad to meet you!

I am a social worker. I have seen this child with his mother. She's American! She has a daughter, too!

Neither child is ever properly dressed! Look at the boy now … You must explain to her how dangerous this is.
The fact that it was nearly 90 degrees F (32 C) did not matter. That my son is a sweaty guy, that he runs warm, that he was playing, in a pool … none of it matters, because … 
According to "Serbia Rules," his attire is inappropriate, borderline dangerous. How? Why?
I shall list my apparent mistakes in dressing my son:
no socks

no shirt

no snapping "onesie"

under

the shirt

no pants, or for god's sake, at least shorts!

no hat (to guard against dangerous direct sunlight on one's head, even if it's late afternoon and there all sunlight is pretty indirect)

probably some other stuff that I don't even know about that make me an awful, or at least clueless mother.
My mother-in-law–the most polite, gracious person you'll ever meet, was slightly flabbergasted. So she called my husband.
Ever helpful (not), Misha said
Tell the social worker to report my wife to the US Embassy. I'm sure they'll completely  understand.
Zing!
When my mother-in-law returned to our apartment, I asked what she told the social worker. Because surely, she would never repeat my husband's irreverent sarcasm.
I told her that when my kids were growing up and going to daycare, they got sick often. My grandchildren hardly get sick.
Proper dress and sickness–old wives' tale or science? 
Truly, my children's dressing habits astound and confound nearly everyone. On a daily basis.
Women have literally stopped us on the street to comment on the fact that my daughter's footless tights don't reach down to her socks, leaving two inches of bare skin exposed. Naked!! I did not point out that it was a lovely 70 F (21 C) autumn day and that she should mind her own business. People here truly do care about children's well-being.
Admittedly, there is some truth to the body's immune system working overtime when the body is too cold, thereby making it more susceptible to airborne germs. Okay. I'll give you that much.
Yet, somehow, through proper eating habits, exercise and a basic knowledge of how one actually gets sick (through contact with germs, as proven by science), my kids are fairly healthy. 
Knock on wood.
*  *  *  *  *
"Baby Boy Dressed" by -Marcus-, "Happy Old Female Showing Finger" by imagerymajestic, "Fresh" by graur razvan ionut and "Windmill Toy On Grass" by basketman, from freedigitalphotos.net