Motherhood, Perfection and Stripping–Interview with Author Sheila Hageman
Self-help and therapy through the vicarious experience of another's memoir? Guilty-as-charged.
Sheila Hageman's very personal, very revealing memoir, Stripping Down, examines the nature of motherhood, perfection, and sexuality. I loved her book, as you can read in my 5-star Amazon review.
I am the first person to dislike self-absorbed blame-games in memoir. But, I am also the self-reflecting sort, always wanting to find reasons and understanding. Which is great, because I had a ton of questions for her after I finished her story, including this one: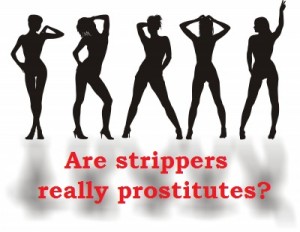 The Myth of the Perfect Mother
Laura: In your memoir, Stripping Down, you're suffering from what I would call "anxious mommy syndrome" (me too). It goes beyond "mere" panic over caring for a newborn … it touches the core of our being: Am I good enough? Am I doing enough? Am I sacrificing enough?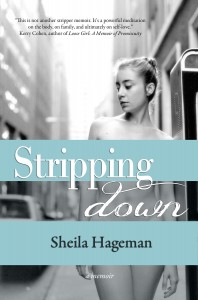 You compare yourself to your mom: You lie next to your daughter's bed when she's sick, just like your mom did with you. But, you remember your mom always being there the next morning. As a mother you (rightfully, in my opinion!) go back to your own bed to sleep.
At what point did you let go of these comparisons? Never? Are you still feeling guilty? How do you handle this, get over it?
Sheila: I'll probably never be able to let go of comparisons all together, but I recognize what I'm doing now much better. One of my major life issues seems to be on learning how to let go of my own personal judgments and feelings of inadequacy.
I totally get it that I demand perfection from myself in all things even though I know "perfect" isn't possible. I know I do things well and that I'm an awesome mother. But somehow those feelings of not being good enough still haunt me.
In terms of being a mother, it seems there are so many expectations in our society of what a good mother looks like, of what she does and who she is. I find it hard to live up to even that less-than-perfect mom who is all-loving, which makes up for her flaws, that is represented in media everywhere we turn.
I practice acceptance as soon as I become aware of what I am doing. And I practice reassuring myself I'm doing a good job. But it is a practice and sometimes practice is easier than other times.
Letting Go of the "Perfect Body Ideal," whatever that is
Laura: The same goes for body image issues; to which I can totally relate. I taught dance to teenagers and tried to get them to accept their own bodies … But I was nearly anorexic at the time. (Talk about denial and hypocrisy on my part.) You teach yoga, encourage clients to love their body, accept their limits; and yet you struggle(d) with self-hate and depression. Where are you today with this?
Sheila: Body image has been at the crux of my relationship with myself my whole life it seems. Like you, I struggled with borderline anorexia for so many years that the whole deprivation mentality has deep roots in me. I spent so many years making money from what my body looked like that I have struggled as I have aged and had children.
I can say that I feel more at peace with my body now than I ever have. Time and circumstance has shown me that what is most important really is what I think and feel about myself. I still have days where I look in the mirror and I hear an old tape play in my head, but I recognize it as such immediately now, which makes it easier to deal with my insecurities and reassure myself of what's really important.
I firmly believe that the deeper we dig into understanding why we feel the way we do today in the stories of our past that the more understanding and accepting of ourselves we'll be.
Onto what we really want to know about … Stripping
Laura: Your memoir touches on a question about which, I think, many of us secretly wonder: Are strippers in fact prostitutes with a legitimate place to stand (and dance)? In my (admitted) limited and stereotypical experience, women would say "Heck, no!" and men would say "Hell, yeah. Everyone has a price." Your response?
Sheila: That's a legitimate question. I can only speak for myself and what I did or did not see myself. I never prostituted myself or even considered it. I had as much as $10,000 offered to me to go home with a guy and I just laughed it off because I knew I didn't have a price.
There were strippers who yes, I believe would go on "dates" with customers, but it was the exception, not the rule. Most of the strippers I spoke with were there to make their money dancing and go home.
I definitely had judgments about women prostituting themselves, thinking they were doing themselves a disservice. With that being said though, I do think prostitution should be legal. I believe it should be every woman's personal decision what she does with her body.
 *  *  *  *  *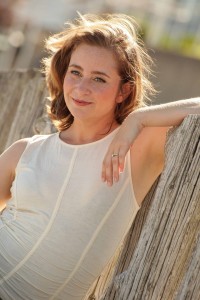 Thanks so much to Sheila Hageman (@SheilaMHageman) for this interview!
Sheila is a Women's Empowerment Speaker, author and teacher. Stripping Down, A Memoir is available on Amazon in paperback and ebook.
Sheila recently founded This is My Beautiful, a site dedicated to showing women's inner and outer beauty. Check out my own submission: Mother-Daughter Beauty in Flip-Flops.