An Adoptee Story–To whom do we belong?
It's always heartening when a non-adoptee, with little-to-no "direct" connection to adoption, is open to learning, understanding and connecting. Such is the case with writer Monica Lee, author of The Percussionist's Wife, A Memoir of Sex, Crime & Betrayal.
Monica and I met through the various online memoir writer's network, and when she said she wanted to write a guest post about adoption themes in the novel, Butter, by Anne Panning, I was super excited to see her perspective.
Welcome, Monica!
*  *  *  *  *
Iris is eleven, growing up in a small town in Minnesota. It's the late 1970s when Juicy Fruit gum and Lee jean skirts were cool. Iris has a problem. Her parents' marriage is disintegrating.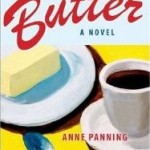 That's the story of Butter, a novel by Minnesota native Anne Panning. I like to refer to myself as a "Minnesota Transplant" (I moved two states away to Illinois six years ago; it's not Serbia, but sometimes it feels like it), so I feel confident saying Panning gets the details of small-town Minnesota right. Sometimes I felt like I was reading my own diary.
But there's something else about Iris, and this I found foreign: "Butter" opens with her parents revealing Iris is adopted.
"You're our adopted daughter, Iris. We want you to know that, so in case anyone ever mentions it, you can say you know." His hair was combed back in little greasy stripes, and his eyes were bright under high pointed eyebrows.

My mother picked up her fork and fluffed her potatoes. "We love you as our daughter, Iris. Nothing changes. We always have and always will. Someday, when you're older, we'll talk more about it, okay?"

"Okay," I said, then sat quietly. Then it made sense how my eyes were so round and big and brown and didn't match her pinched green ones or my father's see-through blue. I wasn't really theirs.
I can't say for sure if Panning captures an adoptee's perspective, since I'm not adopted, but I found Iris' coming-of-age story compelling.
Eventually, Iris' parents adopt a son, a twelve-year-old named Adam. And shortly after he arrives, so does his biological mother, seeking visitation rights. This was before open adoptions, remember, so the encounter with Adam's biological mom rocks Iris' world, one that revolves around her parents, school and her father's creamery:
I felt the butter machine in back click into a new cycle, and wondered how I would know when the batch was done. Would I have to add anything? And how about all the milk in the sterilizing room? What if everything spoiled? There was so much to take care of, and I wished I wasn't always the responsible one.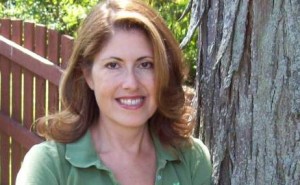 Interestingly, the character of Iris never questions her biological origins (maybe that'll be in the sequel), but she struggles mightily with her loyalties when her parents decide to live apart. At one point, she decides to run away from her mother's apartment to go to her father's, but she runs into Adam on her way out:
"I could always go back to my real mom's. She's in the Twin Cities somewhere. She wants me back anyway." He sat up straight and pounded a fist on the table. "Hey! She'd probably let you stay with us, too, if you wanted to leave. You wanna?"

"No!" I looked at him like he was sick. "Of course I don't want to run away to your other mom's. Why would I want to?" I knew he'd never just run off. Even though he acted tough, I thought he was scared of his real mom. Still, I envied him that he even had the option of a real mom.
Butter has been called "disquieting," but I found it comfortable and real until late in the book when Iris realizes she belongs to no one but herself. Which perhaps all of us – adopted or not – would do well to learn.
More about Butter:
Monica Lee, born and raised in Minnesota, is the author of The Percussionist's Wife: A Memoir of Sex, Crime & Betrayal. She lives in northern Illinois with her second husband.