Honesty vs Truth in Memoir
The conflicts between honesty and truth are rampant, even in our daily lives. It's a distinction I'm confronting more and more, primarily because this is a typical response I get about my memoir, Adopted Reality
I get it, it's supposed to be a memoir. But seriously, is it actually true?
Here's my answer: the memoir is more about honesty than truth.
So you're a liar, then.
Nice, no, that's not what I said.
Being honest, holding oneself accountable, editing out the self-indulgent equivocating (which means cancelling all pity parties for one) … are all aspects of an honest memoir.
Being honest implies a certain level of ownership, without having to show all sides of a story; all possible explanations. Because including every possible reason for someone's bad behavior … Well, can I just say it? It makes for a super-boring memoir.
Taking the time to explain everyone's motives, all personal histories that may justify a person's bad behavior… it's simply not intriguing. Writers need to choose a perspective, decide what they will put in and what they will leave out. This is the role of The Decider (thank you George W.), aka, the memoirist.
I asked the insightful Kathy Pooler, a popular blogger and an insightful writer, to chime-in. Kathy is also a retired family nurse practitioner working on a memoir about the power of hope through her faith in God.
Here are her thoughts.
On pity-parties and truth-telling …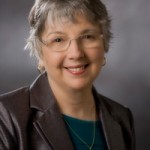 Kathy–We can only write from our point-of-view, as we do not know for sure how others who play a role in our memoir really feel and Yes, we need to claim ownership for our own thoughts, feelings and perceptions.
That being said, I will add that the last thing I want is to portray myself as a victim or intentionally disparage anyone else, or even myself. No pity party. No whining. But I do need to add reflection on how events or people impacted on me. Sometimes the facts–as I remember them–speak for themselves.
More important–how did I react to this event or that person and what does that reveal about character? Mary Karr once said that in writing memoir, we need to "capture the essence of the truth as we remember it." That's why it takes so long to write a memoir. With a fuzzy memory and a commitment to truth-telling, it takes a lot of processing to produce a memoir that delivers a truthful, believable account.
Does delusion even belong a memoir?
Laura–I agree, and can definitely say my memoir is honest. Is it true? Was I really a spy who inadvertently perpetrated 9/11? Ummm, noooo. At the time of my bipolar delusion, I definitely believed I that I'd met one of the leaders of the Illuminati on a cool, San Diego autumn night.
Should I not have written a memoir because it included delusions, very real delusions?
I would argue, No.
Should those suffering (and recovering) from mental illness not write memoir because their version of events might not be true? Specifically, events which might not be true for the general (sane) population? Again, I would say, No. We must read these stories exactly because they show us another possible solution, a different point-of-view.
Kathy–I have worked in psychiatric units as a nurse, so I fully understand how real the events were to you from your psychotic break. The intensity and drama pulled me in and gave me a sense of the terror you must have felt. Having been drawn into your experience also made me appreciate and admire how hard you had to work to recover. Therefore, I was able to celebrate in your recovery and gain a fuller understanding of the impact your illness had not only on you but on your family. Like I said in my review, your memoir read like a psychological thriller.
Sometimes truth is stranger than fiction.
Your delusion was a very real part of your experience.
Since you were on the other side of the episode when you wrote it , you could reflect on what it meant. And you did, weaving in layers about being adopted, finding your birth mother, suffering the trauma of losing Uncle Tom in 9/11. it all makes sense in retrospect. If you had written it without the benefit of time and distance from the experience and without time to reflect on what it all meant and how each event impacted another, you might have a point that it didn't serve a purpose beyond the drama factor.
*  *  *  *  *
Thanks Kathy for you input!
To read more about Adopted Reality visit the book website here, or head right on over to Amazon. If you've already read my memoir, but haven't posted an honest review, please, please consider doing so–it can really help Amazon customers find my book. Thanks ahead of time!
Tree image from freedigitalphotos.net, headshot courtesy of Kathy Pooler.