Ghost of Sangju – Interviewing Soojung Jo, Pt. 1
It's a joint interview!
Soojung Jo, Deanna Doss Shrodes, and I sat down to chat about Soojung's new memoir, Ghost of Sangju, A Memoir of Reconciliation, published by CQT Media And Publishing, now available on Amazon.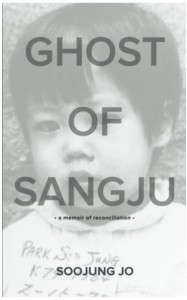 Laura—Your memoir, Ghost of Sangju, A Memoir of Reconciliation, is such a compelling, eye-opening read. Among other preconceived notions, your story blows out of the water the stereotype of wayward mother who abandons her baby. Without giving too much of the story away, can you help us understand generally what the societal situation was/is like for Korean unwed mothers?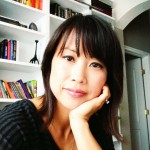 Soojung—Imagine if, in the US today, an unmarried woman became pregnant.  Imagine if she were shunned by her family, denied childcare so she couldn't work, and prohibited from getting a birth certificate or social security number for her child.  How would she survive with no support?  How would she earn a living, provide that child with medical care and education?  And further, imagine if she were told over and over again that her child would be better off with a "real" family, that she has no right to be a mother.  All this, without regard to her own education accomplishments, economic status, or age.  This has been the reality for single Korean mothers since before my Omma's time.  When all the social and economic forces work against an unwed mother, how could we characterize relinquishment as abandonment?  In contrast, the US allows single mothers to adopt those very children that Korean single mothers are all but forced to give up.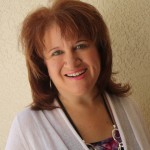 Deanna—I too found your story incredibly compelling. And, all that you've just shared is absolutely mind blowing to imagine. Your Omma is now part of the first mother community in Korea, working for social justice for single mothers. What are the changes in Korea, if any, since she lost you to adoption?
Soojung—Clearly the economic situation is immensely better. On the first morning of my visit to meet Omma, we sat around the kitchen table with her sister (Imo) and my cousin (Hyunjung). Omma and Imo talked about how poor Korea was, but how rich it is now. The country has transformed itself to the outside world, but the basic culture and character hasn't changed. Single mothers face the same challenges today as they did when Omma lost me, and some of the strongest activists for single mothers' rights are those of us who survived the worst outcomes of those cultural prejudices: adoptees like me and single mothers like Omma.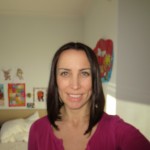 Laura—There's this amazing scene in which your Omma shows obeisance to your adoptive parents. How do you personally reconcile conflicting feelings you had in those moments?
Soojung—I'm glad you picked up on the conflict in that scene, because it's so representative of the greater dissonance throughout my American life and especially through the experience of meeting my Korean family. First, there was a basic disbelief that this moment could even be happening—my Korean mother, my American parents, myself in hanbok, together in my house. Then, there was a very American revulsion to the act of bowing to my own parents, and even more so that my Omma was bowing to them as though she were subservient, or that she owed them a debt of gratitude. I wanted her to stand, to be proud of herself and her journey, even in its terribleness. I wanted her to claim herself as their equal. At the same time I felt a similar gratitude to them—the normal gratitude that all children feel toward parents who raised them to a happy adulthood—while feeling that gratitude to Omma as well. Between all of us, the room was so charged with conflicting emotions. I don't think any of us knew what to do with it.
Deanna—Both of your reunion stories in the book—of your trip to Korea, and your Korean family's trip to America—are riveting. As anyone who is in reunion knows well, it's an ongoing journey and rollercoaster of emotions. What is the greatest challenge in reunion for you now, aside from the obvious one that Omma and family live so far away?
Head over to Adoptee Restoration on Wednesday to find out Soojung's answer in Part 2 of our interview!