Existentialism and Navigating OUT of the Adoption Fog
Warning: I'm about to throw around the word existential. Yeah, it's like that today.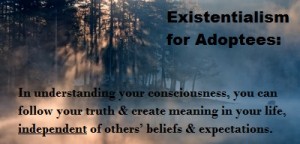 It's not even me, it's my friend and super-smart therapist/author/snark-buddy, Corie Skolnick, who describes her adoption coming-of-age story, ORFAN, as an existential adoption fable. (If you haven't read ORFAN yet, you've gotta do it. Seriously. It's time.)
Yes, yes, we'll get to one of my favorite topics, adoption fog, but first we need a run-down of what the heck existentialism is. And by that I mean, I've copied some cool phrases from Wikipedia and am calling it research.
Existentialism is hard to define. Have you ever read the actual writings of those nuts? Kierkegaard, Sartre or Nietzsche? It's a true cluster-fuck for non-Mensas like me. Nevertheless, here are some important highlights
In existentialism, the individual's starting point is characterized by what has been called "the existential attitude," or a sense of disorientation and confusion in the face of an apparently meaningless or absurd world.
(It seems adoptees and existentialists may have something in common, do go on, Wikipedia, do go on.)
Thus, human beings, through their own consciousness, create their own values and determine a meaning to their life.
Ah ha, existentialism is about creating one's own definition of self; aside from the values and labels that society, our family and friends place on us. This, my friends, is where adoption fog comes in. Welcome Corie.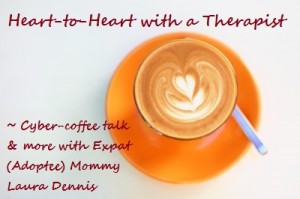 Laura – Can you talk about adoption fog and reunion in ORFAN? The hero's mom, Mary, never forgot about her son, James Deane (JD for short), after she relinquished him.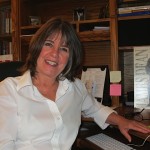 Corie – Because ORFAN is a fable, the characters are representative of the extremes within the "adoption landscape." Mary's fate, (she works as an obstetric nurse and gives all her money to an orphanage) symbolizes the reality for many (not all) birth mothers.
That one (often coerced) decision alters the rest of her life and she lives only for the moment of reunion.
So, JD's fog is represented literally in his failure to connect meaningfully with anybody.
The ultimate loner, he misreads people and their motives and his attempts to reach out for connection are tainted with an extreme rejection sensitivity. As a small child, his losses are so exaggerated that he ultimately finds reliable solace and company only within his imagination. (A legacy from Carter, JD's adoptive father.) So, JD has to work, and work very hard, to confront his feelings.
Laura – Oh yes, I do know something about "extreme rejection sensitivity." I was the quintessential Type A, perfectionist, subconsciously overcompensating … As in, Maybe if I'm good enough, I won't be given back.
Which begs the question, how can adoptees find their way out of the adoption fog?
Corie – Like a lot of adoptees I've known, JD navigates his adoption fog through the arts. His greatest teachers are the authors he reads and the musicians he knows and of course, "the greatest American actor" who ever lived, his namesake, the late, great James Dean.
Spoiler alert: Whether you think of ORFAN as a coming of age tale or a "quest," JD's task is to conquer loss, (all of us have to come to terms with loss sooner or later, the adoptee always early in life, if not immediately). Hampered by his extreme "adoption fog" JD never really addresses his yearnings for Mary, his mother. It isn't until it's too late that he breaks out of the fog and finally with awful clarity, feels the crushing emotions that the fog was hiding. It nearly kills him.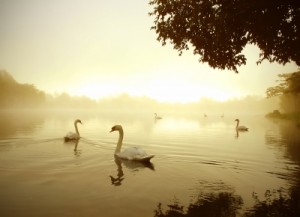 But, he's a hero, so with the help of his flawed friend, Gillis, and his imaginary friend, James Dean, he ultimately navigates successfully. Did you notice in chapter 58, when Jimmy is heading to his reunion with his father's family I wrote
Two long-necked geese cruised along the foggy canal like escorts while Jimmy Deanne checked the crumpled address in his hand against the mailboxes.
Too much?
*  *  *  *  *
Whew, Corie, thanks for this in-depth analysis of your protagonist, JD. He truly is the quintessential resilient adoptee … he copes with and eventually emerges from his adoption fog through his innate creativity, the arts, and friends and family who "get it."
This is a great segue to my conversation tomorrow with Deanna Doss Shrodes about what's necessary to get people to emerge from the fog, and accept adoptee narratives as a valid truth. Stay tuned!
 *  *  *  *  *
Corie's amazing book, ORFAN, is available on Amazon. Buy it today!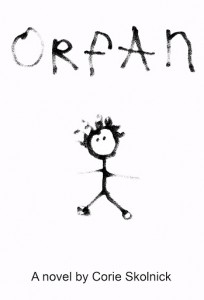 About Corie Skolnick – Born in Oak Park, Illinois, and raised on Chicago's south side, she has lived her entire adult life in Southern California. She is a California licensed marriage and family therapist and a "sometimes" psychology instructor at California State University, Northridge and Moorpark College.
Stay updated on Corie's writing through Facebook by liking ORFAN.
Coffee image by bplanet from freedigitalphotos.net. "Trees In Forest Covered With Fog" by prozac1 and Swan image by anankkml , both from freedigitalphotos.net.