Can Open Adoption Ideas Apply to International Adoption Situations? Part 1
What can be done to help internationally adopted kids?
This was my take-home question after reading the Lost Daughters conversation about Kathryn Joyce's The Child Catchers, Rescue, Trafficking and the New Gospel of Adoption.
I was wondering what could be done for those adoptees who are already in the thick of growing up separated not only from their original family, but also their original culture, ethnicity, language, foods, even smells and tastes.
The Open-Hearted Way to Open Adoption by Lori Holden with Crystal Hass provides us with insight as to how to heal the split between an adoptee's biology and biography. Before you get your panties in a bunch, let me clarify … My friend and adoptive mom, Lori, doesn't try to say that the "open-hearted way to open adoption" heals all wounds. She doesn't try to slap an emotional band-aid on either of ther children's curiousities or pain. Check out my review of The Open-Hearted Way to Open Adoption.
So, I sent Lori some questions, and she suggested we bring in Judy Miller, author of What to Expect from Your Adopted Tween and mom of international adoptees.
Today is Part 1 of a three-part interview, welcome Lori and Judy!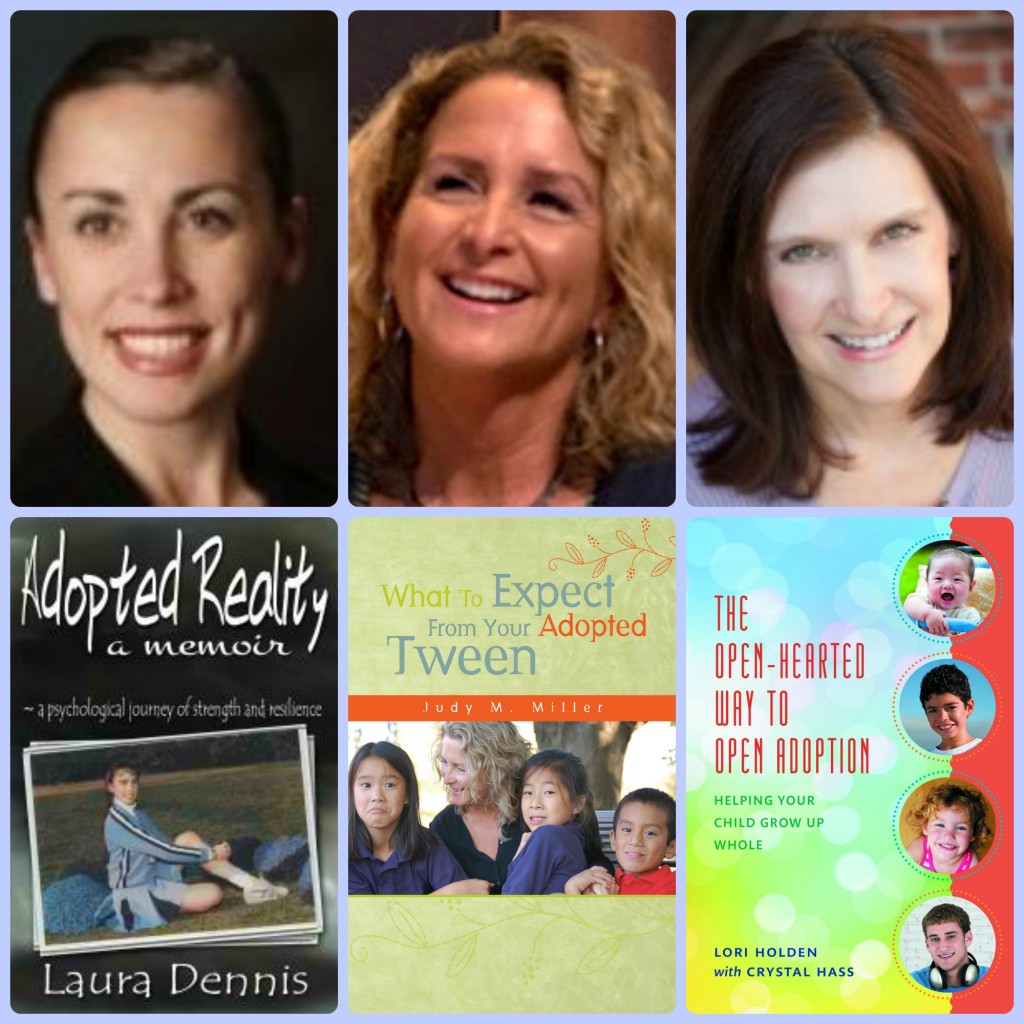 Laura — Sometimes prospective adoptive parents choose international adoption especially because it ensures a closed adoption. When I read this, it made my heart hurt.
What can we do to help parents of internationally adopted children change this mindset?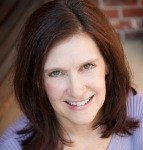 Lori – To be fair, one of the troublesome things about setting out to adopt is that you open yourself up to scrutiny from all corners. If you adopt domestically, you can be accused of ignoring the plight of "true orphans" around the world. If you adopt internationally, you are selfishly neglecting the needy here in your own backyard.
But to your point, yes, motivation matters. If someone goes the international route with the conscious (or subconscious) reason to avoid those pesky birth parents, then that's a problem. Because as it's been pointed out, the birth parents are there, in the child, whether one wants to acknowledge that or not. There is no avoiding the birth parents, for they are carried within every cell of the child. To deny that influence is to deny part of the child.
What can help in this situation is (1) to encourage mindfulness, and (2) to educate on what it's like to be an adopted person, especially one who gets not just a new family but also a new culture, language, geography. In gaining all that new, the child sacrifices all the old, the native, the familiar.
The more an adoption path can be planned mindfully, with hidden motivations exposed and examined, the better these one-day parents will be able to deal with What Is for the child they eventually parent. It's OK to have thoughts and feelings that come from fear – we all do – but by shining light on them, we can choose how to act in a given situation. It's the action that comes from subconscious motivation that is likely to lead to trouble.
As for education, it would be my wish that anyone setting out on such a monumental adoption journey would educate themselves on what it's like for the others in the adoption triad, specifically the child in an adoption as well as the first parents of that child (if living). Ways to do this include reading books and blogs by adult adoptees, being guided through exercises that put you in the shoes of another, and talking with people who have held a different position in an adoption triad than the one you hope to occupy.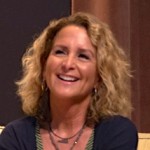 Judy – Hmmm… "Sometimes prospective adoptive parents choose international adoption especially because it ensures a closed adoption." When considering the distance inherent in many international adoptions and the possible language barriers, I can understand why some people might think this statement is true. However, I've yet to personally hear or witness anything expressed that is remotely close to this from parents adopting or who've adopted internationally. That said I'm confident this sentiment or something similar to it has been expressed, numerous times. What I will say is that if parents are motivated to adopt internationally because they feel they can have a closed adoption or "save" a child, well, I feel these mindsets should be examined, and the sooner the better. Actions occurring from being so motivated can have dire effects on the child—life-long secrecy, shame, and/or expectations of gratitude.
I agree, as Lori pointed out, that we (adoptive parents) are under the microscope. My husband and I were constantly asked about our decision to adopt internationally and transracially, and others generously shared their opinions (and still do). We all need to be very careful about judgment, which runs wild like, invasive weeds within and outside of the "constellation" garden. Not only are we judged, we judge in return. Readily and often. Instead, it's essential we talk, question and challenge with mindfulness, compassion and grace. What discoveries we can make, and how we can grow!
Adoption preparation and ongoing education can introduce parents to perspectives they hadn't considered and that learning can expand their minds and hearts. I've lost track of how often a parent has shared, "Wow. I hadn't thought of it that way!" There is so much more that adopting parents and adoptive parents can do to prepare and support their children, and what they should do to prepare and support varies somewhat on the children they are adopting, their unique circumstances, and their personal mindsets.
Openness should be covered in depth, with a lot of self-reflection on the part of the adopting/adoptive parent. I encourage parents to read adult adoptee and birth parent blogs, anthologies and memoirs. Thankfully, adult adoptees and birth parents are sharing their experiences, consequences and insights. I advise parents to listen and learn. Adult adoptees and birth parents are some of our most important teachers, as they represent other viable experiences parents should be aware of, for the well being of their children. Furthermore, adoptive parents should seek authentic conversations with adopted adults and birth parents to continually expand their minds and hearts. Become lifelong learners and advocates for all within the constellation. Focus on what's best for the child and his or her healthy psychosocial development.
What If? and What Could Have Been?
Laura — I'm a domestic adoptee from the Closed Records Era, and now that I'm in reunion, I've settled my "What if?" questions, I've made my peace with "What could have been."
How can adoptive parents of international adoptees help their kids come to terms with these normal questions?
Judy – All kids ask "What if?" questions. And most parents want to answer these questions, inasmuch as they have the facts to do so. However, when adopted children ask questions answering can be stickier because parents may not have the answers or if they do, it may not so easy to talk about, for example abandonment. Another scenario might be that the parent can read more into the query, feeling intimidated, questioning the security of the relationship with their child (example: control issues stemming from infertility and loss, i.e. the child wishes to search in a closed or international adoption; the parent fears further loss.).
It doesn't take long for the child to ask, "What if?" "Why?" or mull over what could have been if they'd been raised in their culture of origin by their birth parents. Mine were very young when they first began asking, and they still visit these questions. I expect that they will continue to do so throughout their lifetimes. "What if?" and "Why?" questions are opportunities to connect and foster further openness with the child by being truthful and attuned to his or her needs and what he or she is asking and why.
Parents should realize that asking questions is normal. They also should ensure their child has all the facts about his or her story prior to adolescence (if adopted at a young age) when the more complex processing about adoption occurs and the child is in the stage of figuring out who they are, and setting up their moral compass.
All parents can work on being open and I encourage them to be intentional, truthful, and keep the focus on their child; after all, it is not about the parents. It's about the child.
*  *  *  *  *
Thanks, gals! It's so gratifying to see adoptive parents committed to the truth and to open, honest conversation.
I've wondered similar things about the What If? question … After all, doesn't everyone engage in What If? to a certain extent?
For me as an adoptee, the most significant difference is the fact of the Ghost Kingdom–knowing that there is in fact this whole other biological family out there, to whom I was born. As a child, I didn't quite know how to articulate my curiousity about the Ghost Kingdom, and instead did the "faces in the crowd" thing.
Adoptees — how do you view What If? questions? Original families — do these questions come into play as well? What about the "ghost biological child" of the couple who suffered from infertility and alter adopted?
*  *  *  *  *
Be sure to check out  Judy Miller's blog tomorrow (Friday) and Lori Holden's blog, Lavendar Luz on Saturday for Parts 2 and 3 of our conversation. 
Lori Holden writes regularly at LavenderLuz.com and is on Twitter as @LavLuz. Her book, The Open-Hearted Way to Open Adoption: Helping Your Child Grow Up Whole, written with her daughter's birth mom, is available through your favorite online bookseller. She lives in Denver with her husband Roger, and tweens Tessa and Reed and she practices her Both/And technique with red wine and dark chocolate.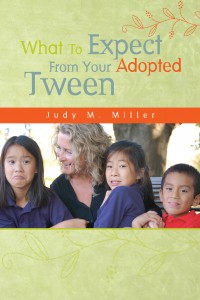 Judy M. Miller, MA, CGE is the author of the internationally selling What To Expect From Your Adopted Tween and creator and teacher of Tweens, Teens & Beyond. When not parenting her crew of four, she provides education for and support to parents and families created or grown throughout and outside of the U.S.
Judy is a frequent guest on radio and sought after conference speaker and workshop facilitator. She has penned tens of dozens of articles and essays that grace adoption and parenting magazines and anthologies, among them, A Cup of Comfort for Adoptive Families, Pieces of Me: Who Do I Want to Be?, Chicken Soup for the Soul: Thanks Mom, Sensational Journeys, and Women Writing on Family.
Judy is a member of the North American Council on Adoptable Children (NACAC), the American Adoption Congress (AAC), and the National Association of Professional Women, who elected her as one of their 2012 Women of the Year. You can follow her @MamaMiller.