Connecting "Everything" to the Adoption Experience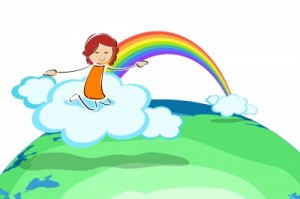 Now that I've been writing about adoption for a little while, I'm beginning to wonder if maybe I'm taking this adoptee thing a bit too far.
Certainly not everything in my life happened because I was adopted as an infant. Surely there were additional life experiences that aren't in any way related to adoption.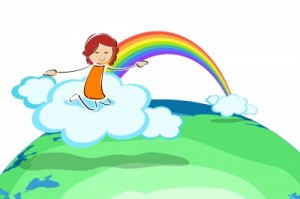 I've spent some time asking myself, Am I going overboard with all of this writing and blogging about being adopted?
Coming to terms with our upbringing
In figuring out whether "enough-is-enough-already," I want to mention a few additional questions:
How many times do we try to make sense of our childhood to understand our actions as adults?
How often do we attribute, let's say, a mother's criticism to a woman's poor sense of self, or a father's doting to her inability to "settle" for a proper mate?
How often do we find ourselves, as parents, playing out the same roles, saying the same things we swore up and down we would never say to our own kids?
And all of this causation and analysis is considered normal, right? Figuring out our past can be a great way not to make the same mistakes … or at least to make different ones with our own kids.
So this begs the question: If it's okay to acknowledge how much our upbringing affects our adult lives, why is it now going overboard to apply the same examination to the adoptee experience?
Adoption changed everything
Here's the thing: Having been adopted caused me to grow up in a completely. different. family. A different family! Raised by strangers! It changed everything!
Many adoptees wonder, "What if?"
What if I hadn't been given away? What if I'd been raised by someone in my biological family? What if I'd known my siblings as a child, and had been able to grow up with them?
At one point in the pre-adoption process (and before I was born), my first mother was given the option of choosing between a Protestant couple and a Catholic one. She chose the latter, and bam! I was raised strict Catholic. I've hardly gone into my deep seeded resentment of the Catholic Church here on this blog, nor have I begun to mention the burdens it laid on my family growing up (stories for another day, perhaps).
But that's the thing … What if my first mom had said, "Protestant?"
Whole different ball game. Whole different upbringing. And yes, a whole set of different potential issues, traumas and dramas. I get it. But here's the reality: adoption is a messy solution, an institution in dire need of regulation and overhaul. It's not all unicorns and rainbows and sunshine.
To be blunt, adoption determined my parents, my childhood sibling, my religion, my education. It changed the course of my life, and radically altered my sense-of-self. A better question may be: How could adoption not be connected to (nearly) everything?
A note about blame-storming
Do I blame my adoptive parents or my birth family for all of this. Honestly, I don't. I'm not so much angry, as just searching for understanding. Just because I talk about something that was supposed to remain a secret, doesn't mean that I'm pointing fingers and calling people out.
It's only recently that I've begun to make these connections. Yes, I did the typical young-adult self-reflection, but in the typical way, as if I was a biological child to the Dennises. Ha! Seriously though, I made my peace with my parents' divorce. I've found some self-acceptance following the insecurities, bouts of depression, and body-image issues I had still struggle with. I made my peace with Catholicism.
But, even after my biological family reunion, I didn't layer in the adoption aspect. This might sound counter-intuitive, or possibly just plain stupid on my part. But, it's only recently, especially with the help of other adult adoptees (shout out Lost Daughters!) that I've begun to see that my thoughts, fears and hurts were/are within the range of normal … for an adult woman who was adopted as an infant and has reunited with some of her first family.
To suggest, "Get over it already."
… Well, I say, "Not so fast, there's still a lot of processing to do."
image from freedigitalphotos.net