When Prejudice Enters Preschool–What's the big deal about Severina?
Who the hot-place is Severina, and why should we care?
This post is gonna knot up some pantyhose (if ya know what I mean).
Severina is a Balkan singer of Croatian ethnicity. Her music has cabaret, rock and pop influences, and has even ventured into the techno-folk area.
I had the gaul to play her most recent pop-ish CD (high quality, non-profane songs with Western-style production values) … at dance class.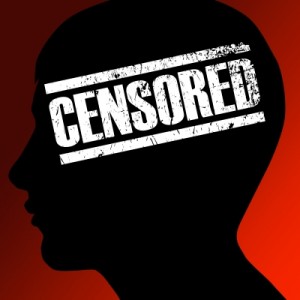 Some of you may know that I used to be a dancer. Never on the pole.
Damn, I even have a Master of Fluffy Fine Arts degree in performance and choreography!
First taste of censorship
I started teaching dance when I was 16. It was <> a long time ago. A still-believing Catholic back then, I loved Madonna like any proper teenager. (Still do, although she could lay off the botox, IMO.)
"Like a Prayer" was controversial, but I never saw it as blasphemous. Rather, I thought her depiction of a black Jesus was possibly more historically accurate. Plus I loved when the Jesus statue cried at the end.
So it's no surprise that I chose to choreograph to "Express Yourself" for my preteen jazz class. In spite of the fact that the song has no cuss words and a great beat, parents complained to the studio owner that the song was inappropriate because of how Madonna views the Catholic Church. Miss Mary Lou told the parents
Madonna doesn't offend me, and I'm a Catholic. There's nothing wrong with this song.
She had my back, and I never forgot it. What I learned was that if you give in on every stupid little complaint, you'll spend all your time worrying what people will think and never get to be creative. Or actually dance.
I've been teaching dance at my kids' preschool here in Serbia for some time. In point of fact, I'm the first parent ever to volunteer to spend more time there.
I do my best to teach them things that they're interested in–it makes class that much more enjoyable for everyone. So last summer when "Ai Se Eu Te Pego" was all the kids wanted to sing, I choreographed their dance to it. [The sexual subtext of these Portuguese lyrics is a little thick for my taste, but no one understands them.]
Then my better half brought home Severina's new album, Dobrodošao u klub (Welcome to the Club), and it was clear that my kids already knew the lyrics. I realized I'd found new material for class. I even thought, Wouldn't it be great to play some Balkan music, sung in the kids' native language after all the American Top 40 I'd been playing so far? Laura, this is why you shouldn't think so much.
When we would practice "Uzbuna," every. single. kid. sang together–it was so fun! They danced the energetic choreography over and over, asking to practice again and again, even as their little bodies were dragging and out-of-breath.
Ohhhh, how little did I know.
Apparently, several parents don't like Severina, and they don't want it played at preschool.
I was so confused … I asked my husband, are there cuss words I don't know in these songs?
Misha: There's nothing wrong with the album.
Discrimination on the dance floor
"Not liking" Severina is a matter of taste. If you don't like it, don't play it at your home. But discriminating against a singer, and censoring her music from preschool? What's up with that?
"Maybe it's because she's Croatian," one friend guessed.
True, she is Croatian. But it's not okay to ban a singer in Serbia because she's not Serbian.
Next.
Severina is perceived to be part of the turbo-folk genre of the 1990s, when mafia types got rich while everyone suffered under the sanctions. Okay, here we go. I can see that: resenting those who live high on the hog … but where's the proof? Also, that was 20 years ago! And besides, what are we teaching our children?
Next.
"Severina's music is perceived as redneck, white trashy."
First of all, it's not.
That's like saying I shouldn't play (non-profane) Eminem because he used to live in a trailer park.
Next.
"She was in a porno."
Now we're getting somewhere, but I've got news for you, son. I've got 99 problems, but Severina ain't one.
She isn't a porn star.
In 2004, a sex tape featuring Severina and a married man surfaced. She sued the website that released the tape for damages, saying it was stolen from her. [We don't know who really released it, true, true.]
What's the problem here?
That she said she was a Catholic and against premarital sex?
That she let some stupid guy film it?
That it got released?
Let's take it to its logical (and absurd) end. … Barbara Streisand was in actual pornographic movies. So was Sylvester Stallone. Am I not allowed to play Streisand music? What about "Eye of the Tiger"?
Madonna made the movie, Truth or Dare. On purpose. For public consumption. So then, no Madonna, right?
Maybe you're wondering … what's the big deal, just don't play Severina, smile and shut up. Why punish the kids for the adults' prejudice? This is a new side of "Miss Laura" that we haven't seen before.
First: It's about respect.
If I can be entrusted to teach dance and gymnastics–safely with proper technique, then my music choices must be respected and trusted as well. So, if I can't be trusted, then I won't teach. It's very simple.
Second: Where does it end?
I already self-censor–I love Rihanna, but I don't play the song, "S&M" … because who wants to explain to their five-year old what that stands for?
One last (slightly disturbing) note: Should I not play Mary Poppins or The Sound of Music because Julie Andrews went topless in more than one movie?
*  *  *  *  *
"Human Censored" by Idea go from freedigitalphotos.net