Are there Early Indicators for Bipolar Disorder?
The death of a child is unfathomable.
The suicide of one's young adult child after his suffering through years of a mental illness? Awful beyond words. … Painful to the point of, How do I get beyond this and not kill my own self? … Devastating, like, I'll just live on anti-anxiety pills for the rest of my life.
Madeline Tasky Sharples's young adult son committed suicide after battling bipolar disorder. She survived, chronicling her experience in Leaving the Hall Light On, A Mother's Memoir of Living with Her Son's Bipolar Disorder and Surviving His Suicide. You can read my Amazon review here.
I'm so pleased to host Madeline today. Please be sure to comment below for a chance to win a copy of her amazing memoir!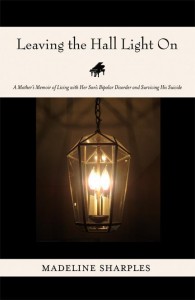 Which came first, the bipolar or the stress?
Laura – Paul–your eldest son and the one you lost to suicide, was a creative, gifted musician.
In trying to make sense of his death, you discuss events that could have indicated he was bipolar (or at least had an inherited tendency towards it), and life experiences that may have triggered the disorder's onset.
With the emergence of bipolar–family history vs. stress … It's almost a chicken or the egg question.
Whether the cause is a chemical imbalance in a still-maturing late adolescent brain, or rather the stressful experiences of that particular life phase (finding independence, first loves, embarking on a career) …  we may not know exactly.
You spend a large part of the first sections of your memoir, Leaving the Hall Light On, exploring these questions. Can you talk a little about what indicators you could have seen at the time–had you known more about bipolar disorder?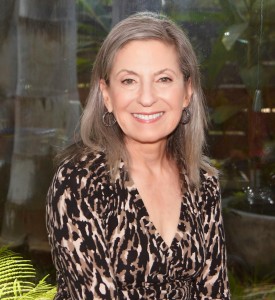 Madeline – Probably the first indicator was his reaction to the possibility that my husband would take a job on the East coast and move us away from where he grew up and was going to school. We actually went into family therapy about it, and Paul ended up staying with that therapist on his own for about a year. The job change didn't happen so Paul was relieved, but as a result he became quite introverted around the house.
Other indicators: he was anal about his things, he was very tender after the older woman broke up with him, he was a night owl, though he walked a lot he didn't get much exercise or eat very well, he was an underachiever in academics and an over achiever in music.
Another thing that should have indicated he had a problem outside the normal was an incident that happened while he was home for holiday, just a couple months before his first manic break: he became quite upset because his brother Ben had decided to exchange bedrooms with him at our home. Ben thought he wouldn't mind because Paul had clearly let us know he wouldn't be returning to California after he graduated from the New School in New York City. Paul minded very much and behaved quite irrationally about it.
Emotional triggers and bipolar disorder
Laura — I want to talk a little about triggers. As a teenager, Paul's first lover was a much older woman. You mentioned–and I completely agree with you–that this inappropriate relationship made a huge impression on Paul, emotionally immature by comparison. I think the effect of this relationship on Paul is not to be discounted. It affected his later relationship with Janet, a woman his own age, who you deeply admired. Paul just couldn't get it together with her; he had unrealistic expectations. He loved Janet deeply, but as Janet said to him: he loved not taking his medications more.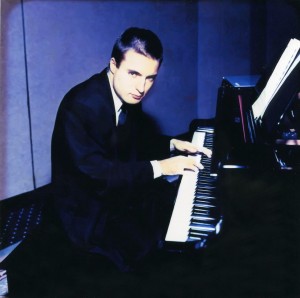 Madeline – I kick myself still about not reporting the older woman to the police. She was a child molester. But I worried I would lose my son as a result.
In those days he acted way older than he actually was so he always had an answer for everything. The other thing–something not in the book–is that he got her pregnant twice. The first time at his urging and of course our agreement, we paid for the abortion. The second time she aborted spontaneously, and he was very upset about it. Those situations weighed very heavily on this boy–just seventeen and eighteen at the time. It is no wonder we thought of Janet as his savior.
Unfortunately, in the long run, Janet couldn't go through another one of his manic episodes. When she found out he wasn't taking his meds, she needed to move on.
*  *  *  *  *
This is part one in a three-part series. I'll be taking more with Madeline on future Fridays about surviving a her son's suicide. Madeline has generously offered to give a free book to one random commenter.
Madeline Tasky Sharples is the author of Leaving the Hall Light On: A Mother's Memoir of Living with Her Son's Bipolar Disorder and Surviving His Suicide (Dream of Things) and Blue-Collar Women: Trailblazing Women Take on Men-Only Jobs (New Horizon Press).
She co-edited The Great American Poetry Show and wrote poetry for The Emerging Goddess photography book.
Her articles appear regularly at Naturally Savvy and Aging Bodies and on her blogs, Choices and Red Room, and she is writing a novel. Madeline's mission since the death of her son is to raise awareness, educate, and erase the stigma of mental illness and suicide in hopes of saving lives.
Connect with her here: Facebook / Website / Twitter:@madeline40.