AP Resistance to Search and Reunion
Hey Adopted Girl … 
I would like to hear from Corie on what specific things parents can do to prevent the adoption fog in the first place, if there is such a thing.
– Sister LD Blogger
Good call, Lynn Grubb. Let's come up with some actionable times and welcome back Corie Skolnick! [Prepare to have your mind blown]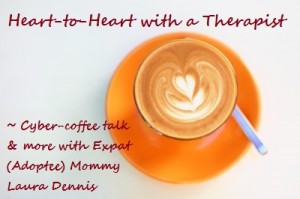 When APs are resistant to The Search
Laura – Some (not all!) adoptive parents resist their adoptee's need for knowledge. Whether it's passive aggressive or outright, they are reluctant to show support for their adoptee's desire to search.
My adoptive mom was in fact quite supportive and even helped me with my search to find my first mom. Even so, I felt like, Hey you had 18 years to get comfortable with this, you're on your own. My search is about my emotions, my reactions. I had so much going on inside me personally, I had little left over to help her. And I think that's okay. I think search should be about the adoptee.
Why is it do you think there's push back from some adoptive parents?
Corie – Wow. This is a tricky one and surely I'm going to piss somebody off, but, here goes.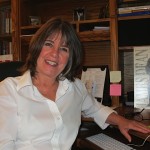 The adoptive parents that I've known who actively or passively resisted their kid's reunion were by and large either uninformed or somehow damaged. Not all parents are psychologically sophisticated, so of course that's true for adoptive parents too. What I mean by this is that what they don't know about child development and their own lack of autonomy can promote enormous insecurity when the adoptee hits the normal adolescent stage of identity formation.
Adolescence is a tough stage in "ideal" family circumstances, but adoptees are coping with issues that complicate the process of identity formation. In short, just when a kid is psychologically programmed to differentiate from their parents and become an individual, they get slammed hard with the truth of their origins.
They don't really KNOW who they are differentiating from. And they do need to know.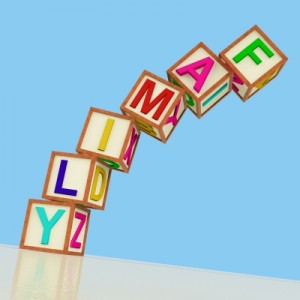 If an adoptive parent doesn't understand that an adoptee's curiosity "to know" is completely normal and to be expected, they can take it personally and feel rejected or fearful that they will lose their "child." Imagine how much worse that insecurity is going to be if the parent never achieved personal autonomy.
Adults that fail to individuate will often experience this normal developmental stage in their kids as hostility (or, worse, a lack of gratitude for being rescued). If the situation is further complicated by a history of infertility, (and the parent never resolved their grief over that), it's quite common for all those feelings of insecurity and fear and anger to be magnified.
It takes a really healthy and informed parent to encourage a kid's autonomous identity formation.
Laura — So what you're saying is, adoptive parents who may have neglected nurturing their own self-worth, and who are still holding onto past traumas such as infertility–can end up passing adoption fog-thinking onto their adoptee.
It's almost as if adoptive parents, actually all parents, must work through their own shit, or they risk passing on a legacy of pain, secrecy and denial to their children. And while the teen years can be trying on even the most patient and well-adjusted parent, helping see an adoptee through adolescence can be even more difficult.
Unless the adoption is open in some way, adoptees lack genetic mirroring which can be vitally important in helping the adoptee find his or her own sense of self.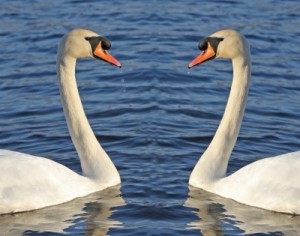 From my own experience, this unknowing was particularly tough. For example, I had body image issues (thanks to years of dance study). I starved myself, I exercised too much, I was constantly berating myself for being fat and lazy. I had no idea whether I was naturally thin or prone to being overweight. It's these types of issues that with awareness, adoptive parents can take extra steps to help their adoptee find their place in the world.
*  *  *  *  *
Buy Corie's amazing book, ORFAN, today–available on Amazon.
Read more of my recent conversations with Corie:
About Corie Skolnick – Born in Oak Park, Illinois, and raised on Chicago's south side, Corie Skolnick has lived her entire adult life in Southern California. She is a California licensed marriage and family therapist and a university psychology instructor.
Coffee image–bplanet, Family blocks image–Stuart Miles, and Swan Mirror Image–Dr Joseph Valks, all from freedigitalphotos.net.