The Adoptoland Echo Chamber – Part 1
What is an "adoptoland echo chamber," and how can we escape it?
This is the question that Deanna and I asked ourselves recently … what are your thoughts?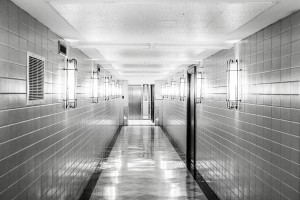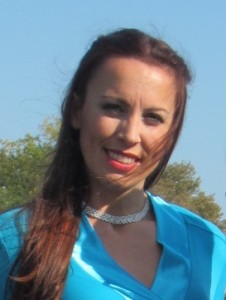 Laura: When I first joined the online adoptee community and adoption activism bloggers, I felt such a sense of relief. It was the opposite of an emotional trigger; it was an adoption groundswell, a veritable surge of calm and peace. These are my people! They get me! I finally belong!
The honeymoon period is normal, and it was short-lived. Of course, I found plenty of like-minded people, but I also discovered such division within the adoption community I felt the blowback all the way in Serbia. (Just post a question such as: Should adoption be illegal? … and you'll see what I mean.)
As a result, we have two effects:
1. Those of us who do agree with one another "advocate" in an echo chamber of like-mindedness. We don't reach-out; our blogs aren't read by those who need to be informed.
And
2. At the same time, the divisiveness within the adoption community continues to be nit-picky and sometimes even petty and mean. (Just use the phrase "birth mother" in the wrong place, and you'll see what I mean.) This in-fighting leads to a different sort of echo chamber in which those outside the community write us off as "not having our stuff together," if we can't even settle on terminology.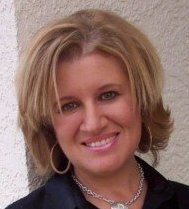 Deanna: I agree. It becomes very wearisome and on the contrary, some of us do have our stuff together and lead successful lives with little time for that kind of drama.
Many people have asked me to turn the public Adoptee Restoration Facebook page private so people can share without their non-adoptee friends or family reading. I haven't done that and I won't. Reason being, I see what happens on every other private page I've been on. The founder/moderator has to do a ton of moderation and in many cases they leave the page in frustration and turn it over to others. Or splits happen out of these arguments and people start their own pages. If I keep the page public, my rationale is that people use a bit more discretion and don't lash out as much.
I understand why the private pages become as they do. There is so much pain in adoption! So many people aren't healed. And, it's not just that they share their pain about their AP's or their birth family. Many become touchy or easily offended and strike out at the least thing with others on the page. I am amazed at how easily people are offended, and what they are offended by.
I have noticed a lot of people who aren't touchy or don't walk on eggshells (translation: who have their stuff together/have done a lot of work on themselves) tend to get quiet on pages after a while or don't interact much—they don't have time for the drama.
I have learned in leading an in-person support group that the same issues can present themselves. It's really not that much different from online.
Laura: I mean, don't get me wrong, I still get mad, too. I guess I've just learned where to pick my fights. Your decision to keep your page public is a smart one. I do believe that private pages have their place, and cherish a few that I do participate in … but I've seen that type of lashing out, and I know that it comes from a place of pain.
The question remains: How do we escape this echo chamber? [Caveat: this in no way means I'm forgetting to appreciate all of the readers and community members with whom I'm become friends and colleagues. It just means that I think as adoption activists, we should try to reach a wider population.]
I think that there is something to this idea of facing our own issues, with the help and support of the adoption community. Then we can stop the in-fighting and start to see commonalities with others who have suffered (or are suffering) from trauma, loss, and grief. Those who are not adoptees, first families, or adoptive parents.
There's then of course the issue of those outside the community then negating our feelings, poo-pooing our argument that we have experienced a trauma, and scoffing at our suggestion to find shared aims … which can be triggering. … Unless we have healed, these adoption-related emotional triggers can cause us to revert back to the echo chamber …
Head over to Adoptee Restoration for Part 2 of this very important post!