Adoption Secrets and Surprise Parties
I hate surprise parties. Specifically, being on the receiving end. Oh, the mere thought creates a wave of anxiety in my stomach.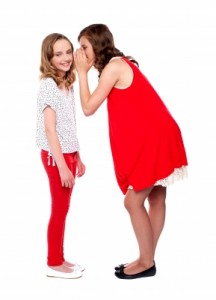 I hate the idea of having a surprise party thrown for me, and I have no real, true idea exactly why. In middle school, my best friend and mom organized a lovely (surprise) birthday party for me. My mom was so proud to have amassed my friends; a difficult task with families inevitably on summer vacation during my August birthdate.
I was devastated. Beyond mad. With hot tears streaming down my face, I pleaded with her not to have to say at the party. Before she drove away, I demanded, "How. could. you?"
I felt betrayed, but couldn't put into words what in the world I felt betrayed by. Intellectually, I knew I should have felt happy. My mom was beyond confused. It was supposed to be fun. … What's the big deal?
My guess is that it's a combination of factors, especially the "minor" detail about me being a control-freak. But there's more to it, and it has to do with secrets and lies.
The idea of people I love … colluding behind my back … tricking me, lying to me … for the purpose of something I'm supposed to then celebrate and yes, be grateful for? Ummmm, I call shenanigans.
For this adoptee, all of those secrets and lies, even for a fun surprise party, weeeelllll … it hit a little too close-to-home. Surprise parties, for this adoptee … are an adoption trigger.
Secrets and lies
To be clear, my adoptive parents never out-right lied to me. They were told to love me unconditionally, as if I was their own, and everything would turn out just fine.
They gave me as much information they had received from the adoption agency. But, secrets are inherent closed adoptions, no? I picked up on it from childhood.
Even the accepted, seemingly "open-minded" adoption narrative, told to so many adoptees, "Your birth mother loved you enough to give you up, and now we love you," wasn't the whole, true story. In fact, the agency lied to my first mom, and to my adoptive mom.
The sickness caused by secrets and lies goes bone deep in adoption.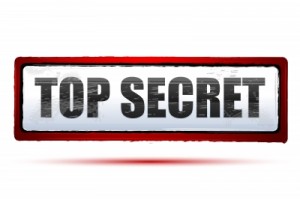 The Whole Truth
I was reminded of this recently when I (attempted) to comfort an adoptee friend through a terrible time. Tired of keeping quiet about the pain caused from her adoption, she has decided she wants needs must-have-in-order-to-heal, the whole story of her biological family.
The result has been … Her first mother is rejecting her. Hard. We're talking cold, mean-spirited, "I wish I never met you"– rejection. "Stop asking these questions, or our relationship is over"–rejection.
This woman, this adoptee, who is so loving, so helpful to others, has been rejected. Why? I don't know exactly, but perhaps it's because her first mother can't/won't/is too broken to process her pain. The secrets of the sex, the pregnancy and the relinquishment have been so deeply repressed, its roots have become so inter-twined with her very notion of herself, she is unable to reveal it.
Or at least set aside her need for the secret to remain kept … for a just moment. To tell it to her daughter, (let me repeat) to her daughter. Her. own. child.
It just breaks my heart.
Situations such as these remind me that there is more work to be done in overcoming the stigmas of our parents' and our parents'-parents' generation when it comes to premarital sex and the "happy-clappy adoption narrative" where each party puts the adoption behind them and lives happily ever after.
We need to rethink the society-induced and organized-religion-propagated guilt and shame associated with both sex and adoption.
Gasp!
She just mentioned sex and adoption in the same sentence! Shhhh … those are things we just don't talk about.
Future Surprise Parties
In my personal life and in my adoption (family preservation) advocacy life, I am trying to be more open-minded, less prone to judgment and secrets.
It turns out, there may be surprise parties in my future. My young daughter recently told me she'd love for me to throw her one. I explained that in order for it to be a surprise, she can't know that I'm planning it. "That's okay. If I find out I'll just pretend I'm surprised."
That's fine with me, just as long as she's not planning one for her momma.