Adoption Kool Aid – Glossary Spotlight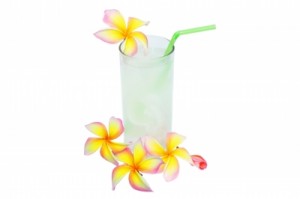 That magical, metaphorical drink offered by adoption agencies, churches and others? Accepted as truth by the general population? Affects many in the adoption constellation, especially first mothers, adoptive parents, and adoptees?
Adoption Kool Aid!  Basic ingredients: pixie dust transforms everything about adoption into something wonderful and beautiful. Add a dash of "self-righteous sparkle" to solidify the belief that today's practices and advice are in fact exactly what is best for the baby.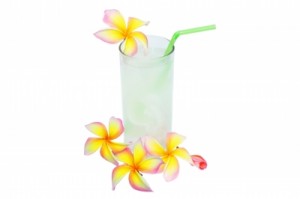 Whisky – Tango – Foxtrot?
Part of my adoption advocacy is continually educating myself, and bringing my deeper awareness to readers. To that end, I've started developing an Adoption Glossary of Terms … and it's a doozy. The damn blog page isn't ready yet, as it just gets longer and longer.
In the meantime, I'm focusing periodically on one phrase/idea/definition, and highlighting it on Adoption Wednesday, bien sur. Hence: Adoption Kool Aid.
Adoptees grow up drinking adoptee Kool Aid. They believe it's water. Normal. The only thing they know. Adoption Kool Aid is the prescribed adoption narrative, the only one needed, verily the only one that (should) exist. In addition to the idea that everything about adoption is beautiful, also includes such missives as: there is no need to search and there are no post-adoption psychological or emotional issues for a child adopted "young enough."
Examples
For those in the adoption constellation, Adoption Kool Aid can surface as denial, but it can mean survival.
For some first mothers, it's continuing to believe their baby was/is "better off without them" allows them to get through the day.
For adoptive parents, it's hoping and praying and believing that they will be "good enough parents" … so that their child won't feel the need search.
For adoptees, it's being 100% grateful they were adopted and not aborted.
These beliefs are all within the range of normal, but they are also coping mechanisms. And that's okay. But, if you want to learn more, keep reading.
So, Laura, what about you and your own Adoption Kool Aid?
As I'm wont to do, I'd like to call myself out, hold myself responsible. I believed so many myths, I had so many misconceptions about adoption; I didn't know which end was up when I ran headlong into reunion. Hell, I wrote a book about my adoption reunion, and I hadn't even connected with other adult adoptees! Talk about thinking I existed in a vacuum; I didn't even consider that others had similar thoughts/feelings/experiences.
Drawing Connections
So, here goes. Here's when I first realized adoption wasn't all it was cracked up to be. At around age ten, I was searching for a personal identity that made sense to my confused, developing, pre-hormonal brain. My (adoptive) parents educated me all about the Bible, Catholic theology and the Big Bang Theory, but what I needed to know was where I'd come from in the more literal, biological sense.
Specifically, me. Who made me?

Being adopted defined my sense of self, and yet the severing from any connection to who I was before I was three weeks old left a hole in this identity. I never had genetic markers: gestures, hair color, personal interests were similarities biological children took for granted. No one could say, "Oh, you look just like so-and-so family member."

I couldn't put the emptiness into words and instead felt guilty for not being grateful to Mom for adopting me. We never went to counseling or socialized with adoptive families, and I was left without a point of reference that others had been through the same thing.

I was curious about my self-worth. Literally. I accused Mom and Dad of buying me. In the 4th grade, we'd been learning about the history of slavery in the state of Maryland. Even if they just covered hospital expenses for my birth, I insisted that they paid money to get me, like a slave.

I was testing Mom, but deep down I loved her and thought she was the most beautiful woman I knew. But it wasn't an option to imagine I would look like her or be like her when I grew up.*
So, even by the 4th grade, the 4th grade! I'd begun putting 2 and 2 together. I felt mean thinking about it that way, but it seemed like buying a baby was kind of like … purchasing a person. Of course the history of an enslaved people is not the same thing, but there are similarities, since it certainly cost a lot more to "get" a white baby in my day.
As a grade school student, trying to figure all of this stuff out was kind of like discovering that there is no Easter Bunny. And if there's no Easter Bunny … then there's no Santa Claus … then there's no Tooth Fairy … and where does it end? How many of my dearest childhood beliefs are complete and utter bullshit?
The Kool Aid really started wearing off in pre-adolescence, but it was still in my system in my early thirties (!) when I believed the best, most natural way to get a baby was to adopt one … Hello, babies are made via procreation and pregnancy! I'm sure I still have a lot more work to do to uncover my own hypocrisies, my magical thinking, and yes, I admit, I may find some hidden packets of adoption kool-aid just waiting to be dissolved.
Further reading on adoption kool-aid
This glossary and the related "spotlights" are meant to begin a dialogue. This definition is by no means exhaustive. Here are some links for further reading. If you have something to add, please comment below. If you have a blog post that you feel exemplifies the term, please let me know so I can add it as a resource!
I'm no longer drinking adoption kool-aid by Karin, adoptive mom in open adoption at Trophy Mom Diaries
Adoption Kool-aid and Birth Mother Denial by Claudia at Musings of the Lame
*  *  *  *  *
Images from freedigitalphotos.net
* Excerpted from Adopted Reality, A Memoir