Adoption Advocacy and Helping Young Moms, NaBloPoMo Day 30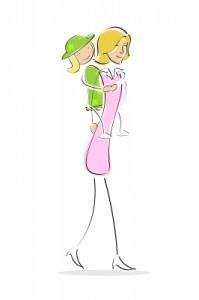 As a newbie adoption activist, I've been looking for ways to get involved beyond writing. Even though I'm still learning about about policies and politics, I've known for a while that I'd like to help moms keep their baby, if that's what they want to do.
Little did I know that opportunity would soon arise!
Looking to the Future
Today is the last day of November, the last day of National Adoption Awareness Month, and the last day of National Blog Posting Month. Whew, I'm tired even writing this sentence.
I always get post-holiday "let down" after Christmas (hello! adoption trigger!), and just when I felt a similar sadness creeping in, the founder of Lost Daughters, Amanda Woolston, came up with amazing ideas for keeping the sisterhood and the conversations alive.
Getting more involved in Lost Daughters is exactly the direction I want to go in, and it fits nicely with today's prompt:
Policy and Politics. Do you consider yourself an "activist" of any sort? If so, what areas of policy and social justice are you most passionate about? What outlets of activism (petitioning, blogging, writing op-eds, fundraising, etc.) have you done or would like to do?
Like I said, I'm still figuring out this adoption activist thing. The first concrete step I took was writing my memoir, but Adopted Reality is about other things besides adoption. I want to do more, to put my money where my mouth is, so-to-speak.
Family Preservation
Okay, enough already, we get it: you want to be a reformer. So what are you going to actually do about it? Well, I mentioned in an interview at Monika's Musings
Honestly, I would rather see families who want to help, to "adopt" both the mother and the baby. This might sound rather unorthodox, but I personally would want to encourage families to stay together if at all possible. Adoption as a social issue is a fraught institution.

That said, there will always be those who want/need/choose, however we want to phrase it, to participate in adoption. And there will always be couples who would like to adopt an infant baby. I agree with your stance that we need more regulation to improve this adoption process.
Serendipitously, fellow LD blogger, Pastor Deanna Doss Shrodes, mentioned that she knew of a young woman who'd just given birth and was kicked out of her parent's home. A friend of Deanna's, named Alexa, took this new mom under her wing, giving her a place to stay, along with help taking care of the baby. You can read more, and see a photo of the baby at Deanna's blog.
Of course, I donated (via e-check, sending baby clothes from Serbia would definitely be cost-prohibitive). Women from Lost Daughters and from Deanna's church sent checks, care packages, and diapers. One gal dropped off a complete baby crib. There's no non-profit organization, no kickstarter campaign, no website. Just women helping women. Pretty awesome.
I can't wait to see where this journey will go …